Cleanse • Prevent • Protect
Seer Secret's Lemon Shorea Cinnamon Sebum Retarding Facial Cleanser is all you need to pamper your face. Powerfully purifying, this gentle creamy cleanser eliminates every last trace of oil, while counteracting the ravages brought by everyday exposure to pollutants. Naturally exfoliating enzymes refine skin's surface removing the dead cells by nourishing and hydrating them. It unclogs pores and eradicates toxins while balancing oil production to re-establish equilibrium. It is perfect for your combination/oily skin. This ultimate sebum retarding facial cleanser is enriched with the heavenly-scented formula which clarifies and detoxifies without stripping, to leave your face feeling refreshed, protected and glowing.
At Seer Secrets, we know from the scientific research that harsh and polluted environment hurts skin, so a gentle clenser is vital step in your daily skincare routine. That's why we formulated several cleansers to meet the needs of different skin types, concerns and preferences.
Why did they make this for you?
This lemon shorea and cinnamon sebum retarding facial cleanser does deep cleansing of pores and also empties them of dirt as these are oil soluble impurities. Face washes are used to get rid of your face from dirt, oil & pollution. Our cleanser dissolves away excess oil, makeup and grime from your face. Rala or shorea extracts is a powerful astringent and is high in anti-microbial properties. These two important characteristics of Rala make it a wonder ingredient in herbal ointments and washes. Rala helps cleanse wounds and expedites healing.
It cleanses skin deeply and removes oil and dirt. The enzymes presents in this raw honey multi cleanser keep pores clear and clean.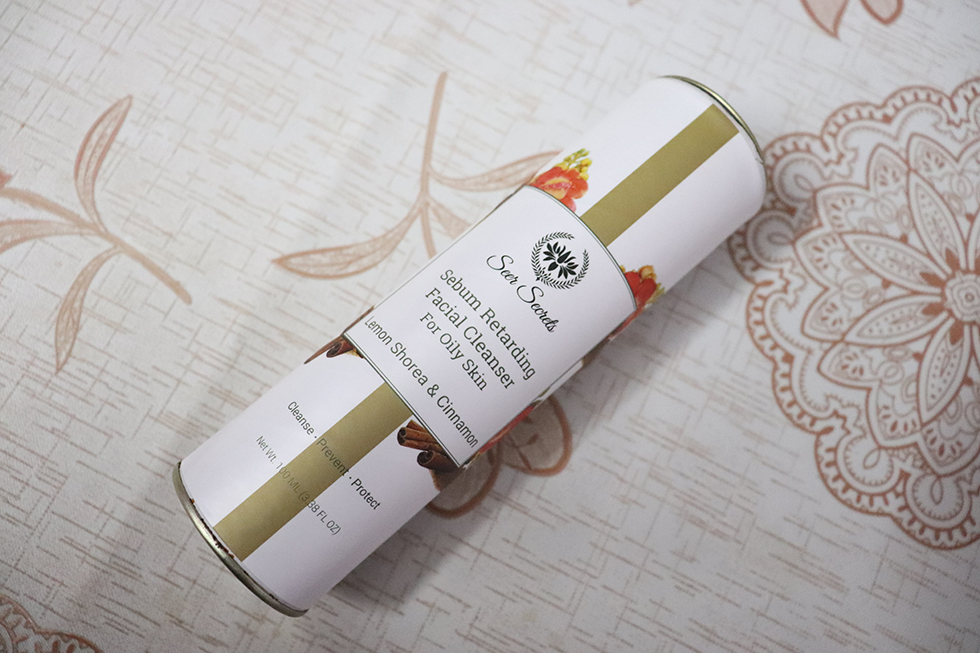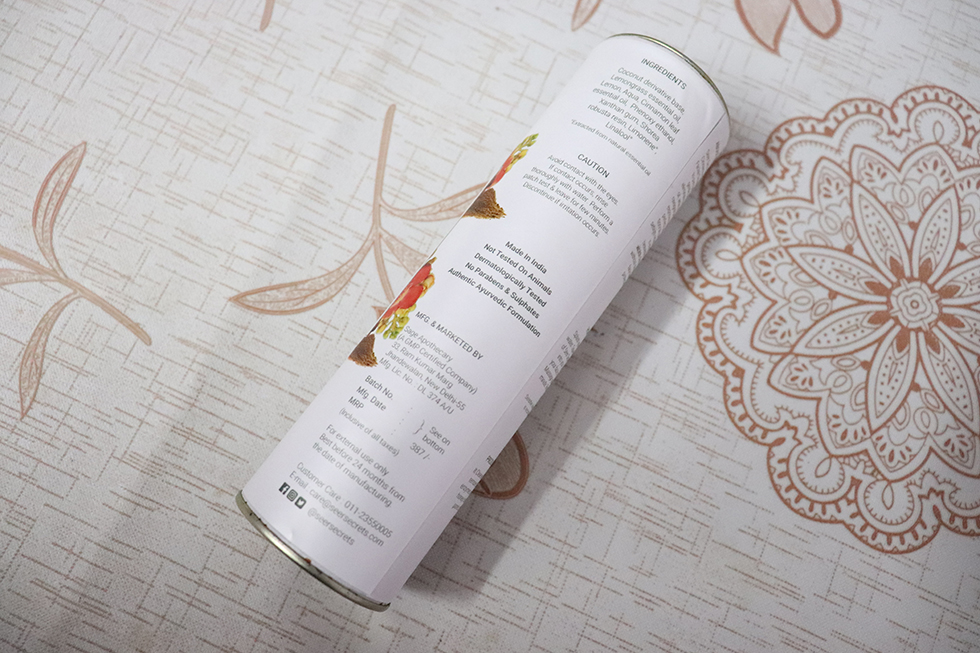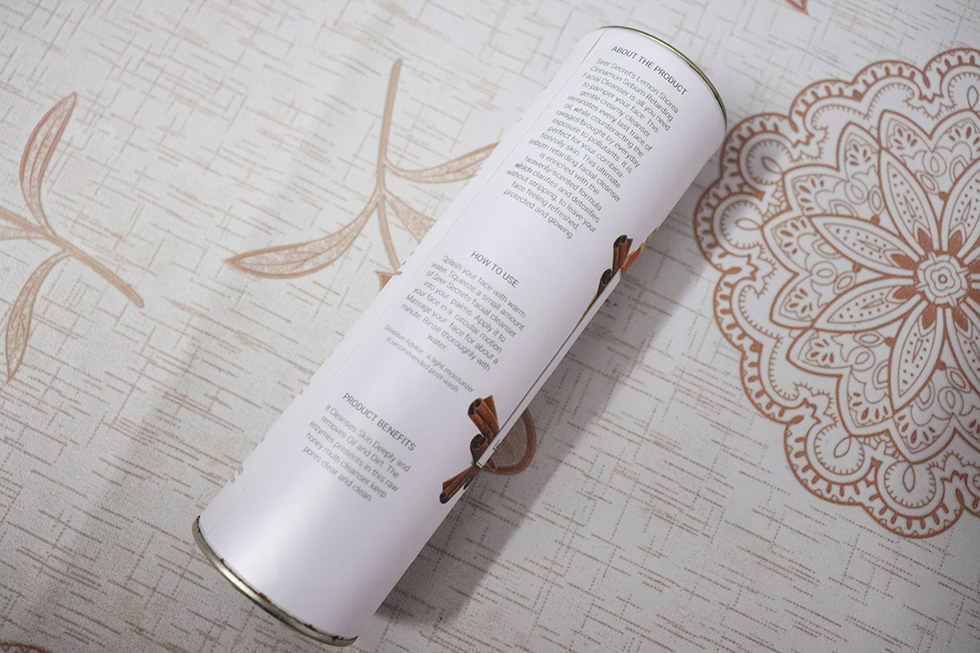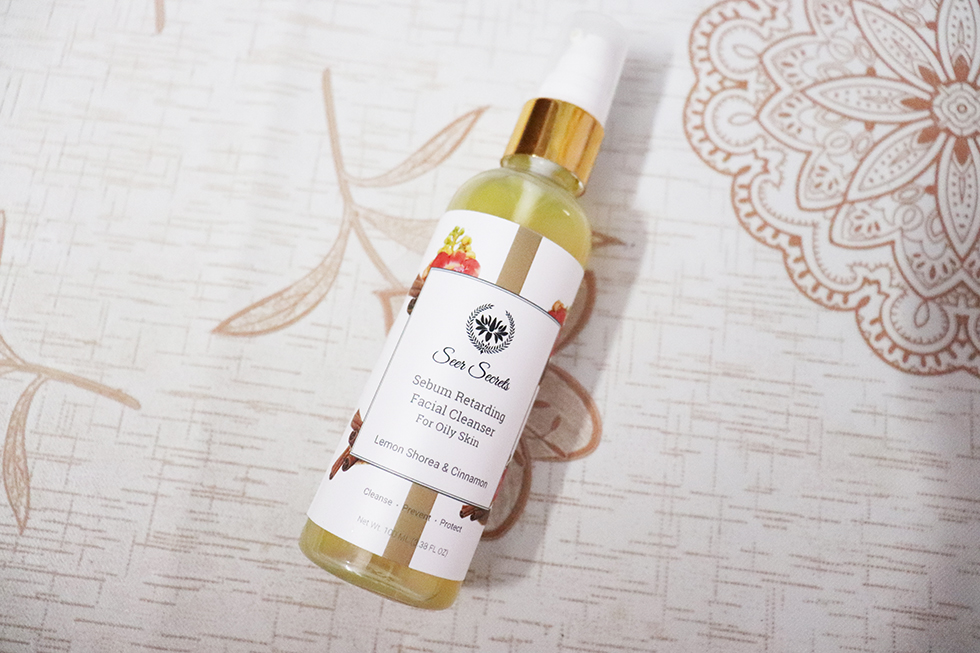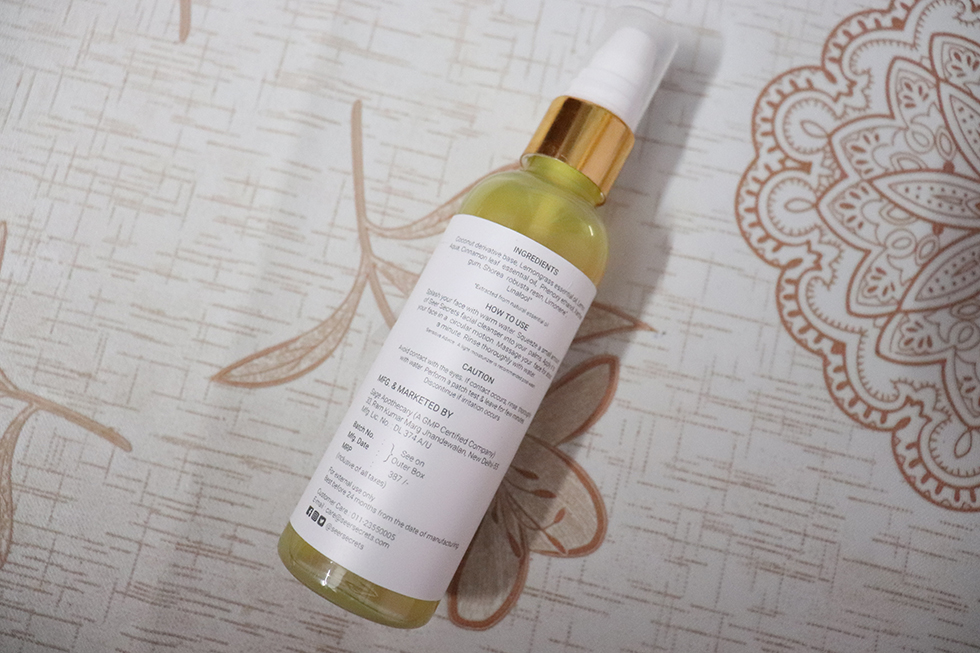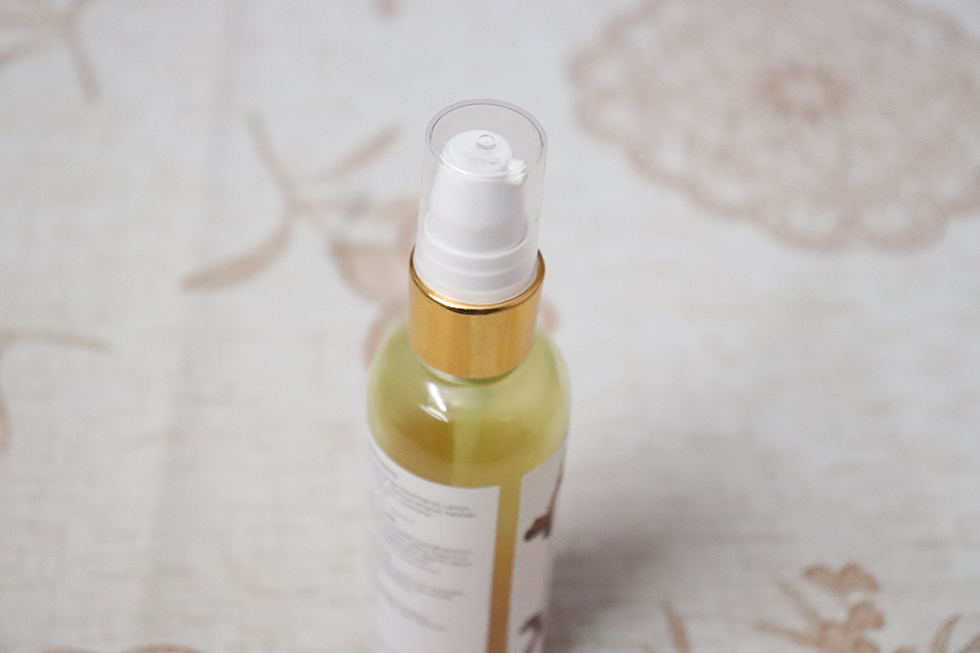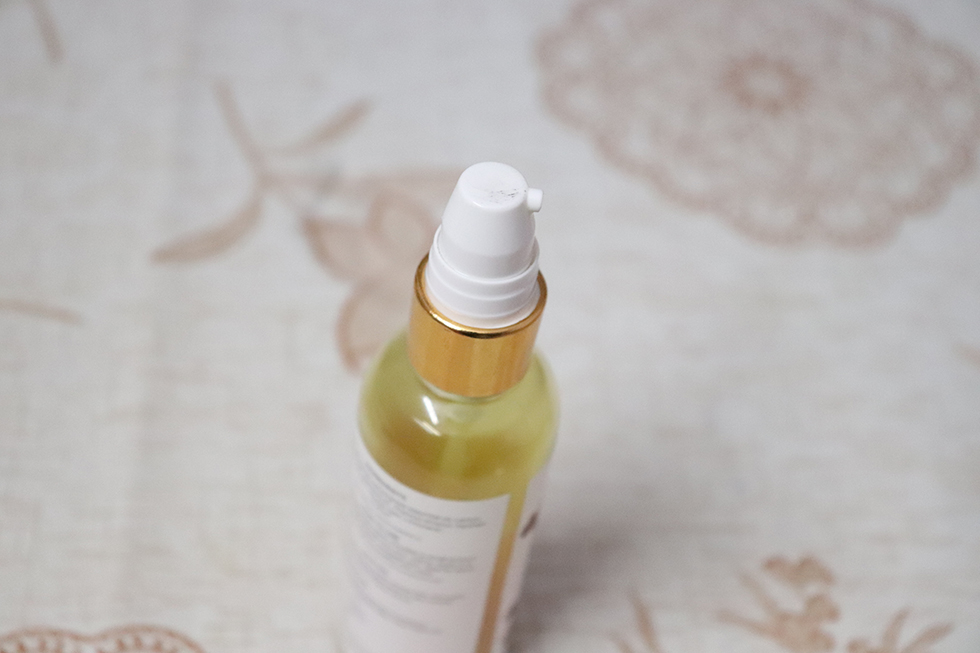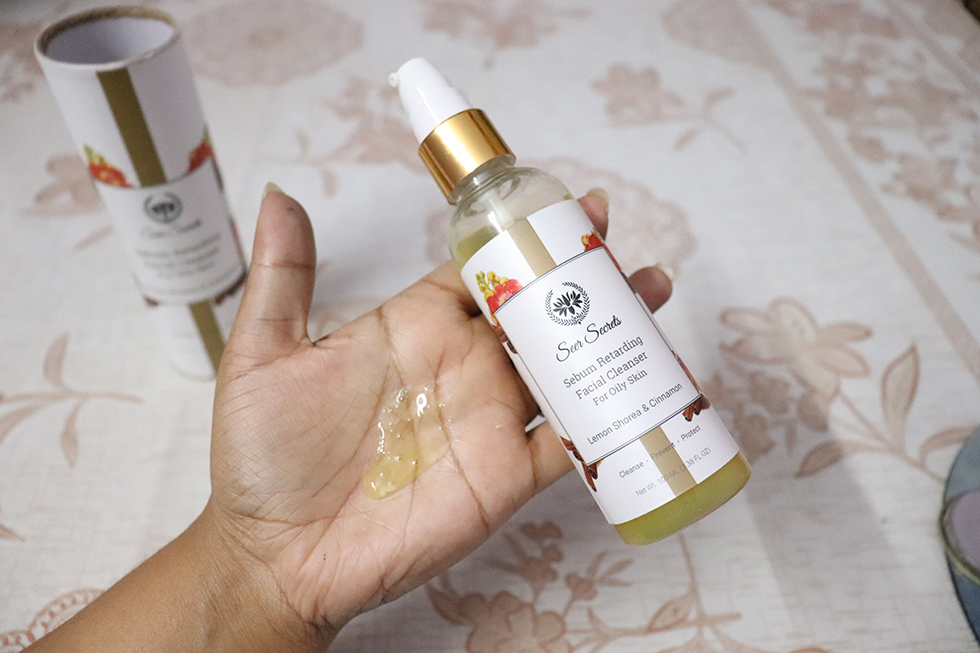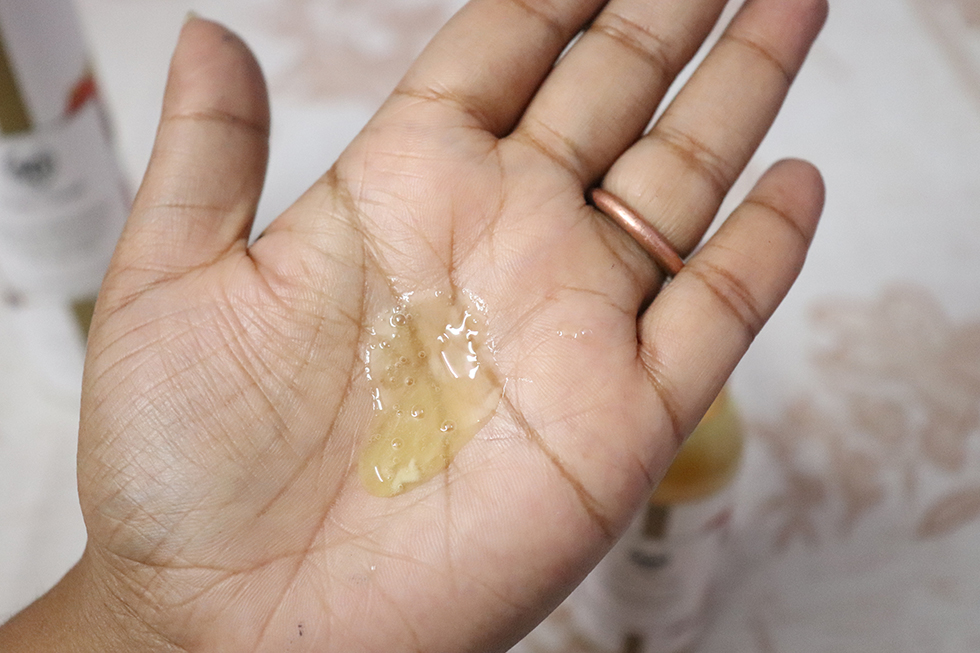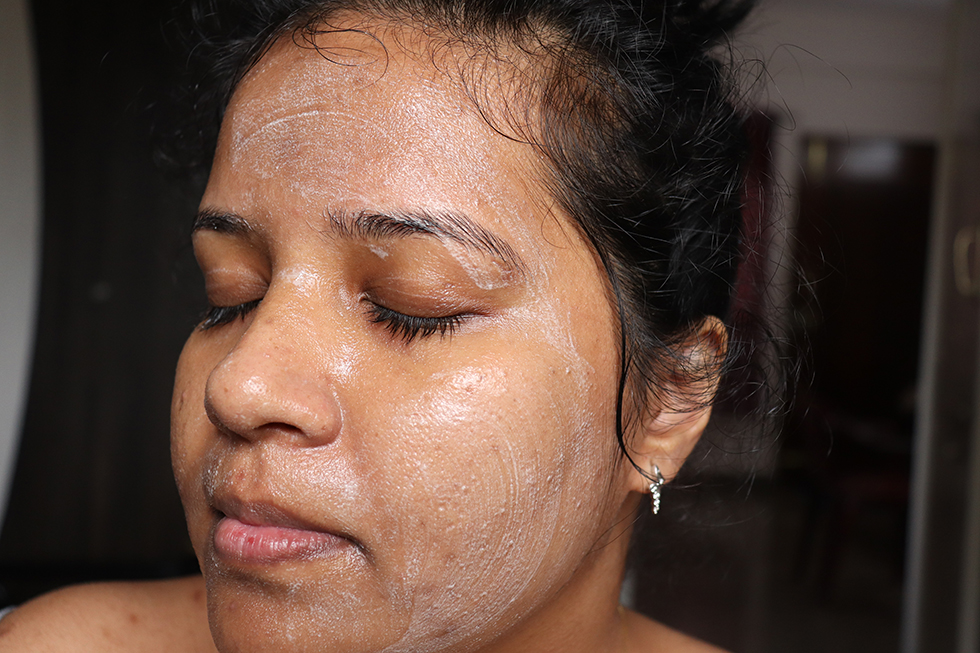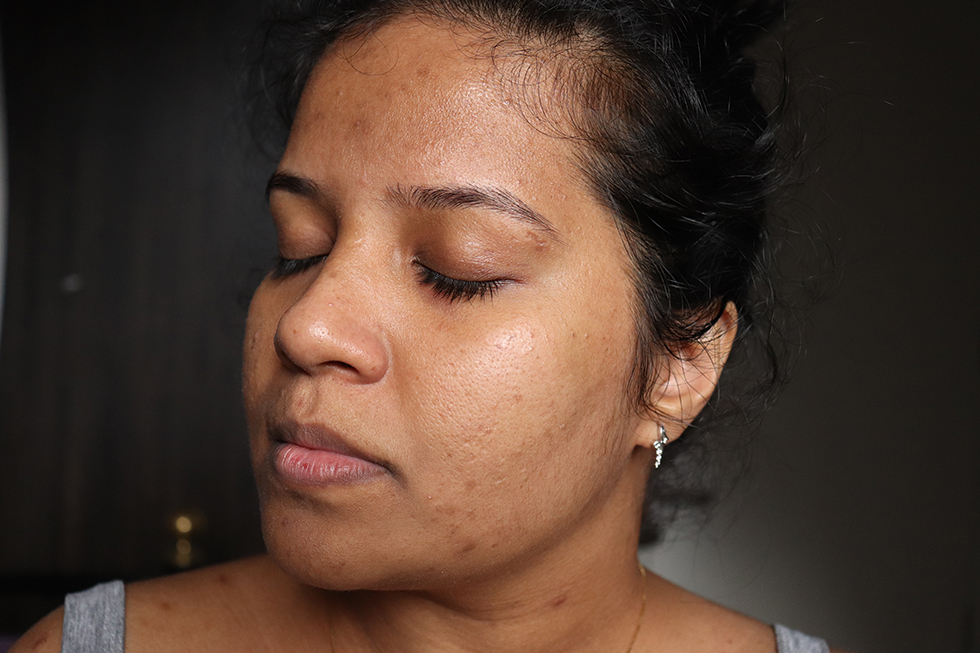 Cruelty free 
Dermatologically Tested 
No Parabens & Sulphates 
Authentic Ayurvedic Formulation 
Made in India
Coconut derivative base, Lemongrass essential oil, Lemon, Aqua, Cinnamon leaf essential oil, Phenoxy ethanol, Xanthan gum, Shorea robusta resin, Limonene°, Linalool
°Extracted from natural essential oil
Check out bottle image for clarification
Use this as your everyday face cleanser and at any time of the day when the face needs cleansing. Give a good 3-5 minutes to your facewash and you can elongate the facewash experience as mush as you can. The more you massage the better the product will seep inside the skin.
Splash some warm water on your face. 
Squeeze a small amount of cleanser into your palms. 
Apply it to your face in a circular motion. 
Massage your face for about a minute. 
Rinse thoroughly with water..
Seer secret's were kind enough to send me some of their products; first of all, thanks to them. Outer package of the cleanser is a card tin with metal cap and base, which is unique; you will get every information of the product in the card tin itself which is very good. The cleanser comes in a plastic bottle with a white pump but pump is a little steady, so a little difficult to pump; hope they look into it. This face cleanser is light yellow gel texture and has pleasant fragrance but I didn't like it in my first wash; as I was not used to cinnamon. This cleanser is very mild and feel good effect. 3-5 pump is required to clean my oily skin; it does not cause any dryness to face. It washes impurities, excess oil, pollution from the face; I felt so refresh after wash. It is affordable and it can lasts for 3 to 4 months. I love to repurchase this product as it is very very mild to the skin.
I definitely recommend this product and let me know your experience...