Seer Secret's aim to deliver the products not only, with rare, unheard of ingredients but also formulations which are safe, trustable and well foreseen to understand the need of modern day folks. We deal with traditional ancient techniques of macerations, fermentations, double boiling, steam distillations, to get our extracts. We make most of our extracts with one of these methods to extract the decided product, with the knowledge and aim in precision of the product and its effects keep safely in our hands.
Enriched with raw cane sugar that exfoliates the dead skin cell reviving your lips into a nourished & conditioned lips. It also removes pigmentation & tan from your lips make it naturally red. Expertly Developed: Expertly crafted with the finest quality of ingredients using the age old knowledge followed by the seers.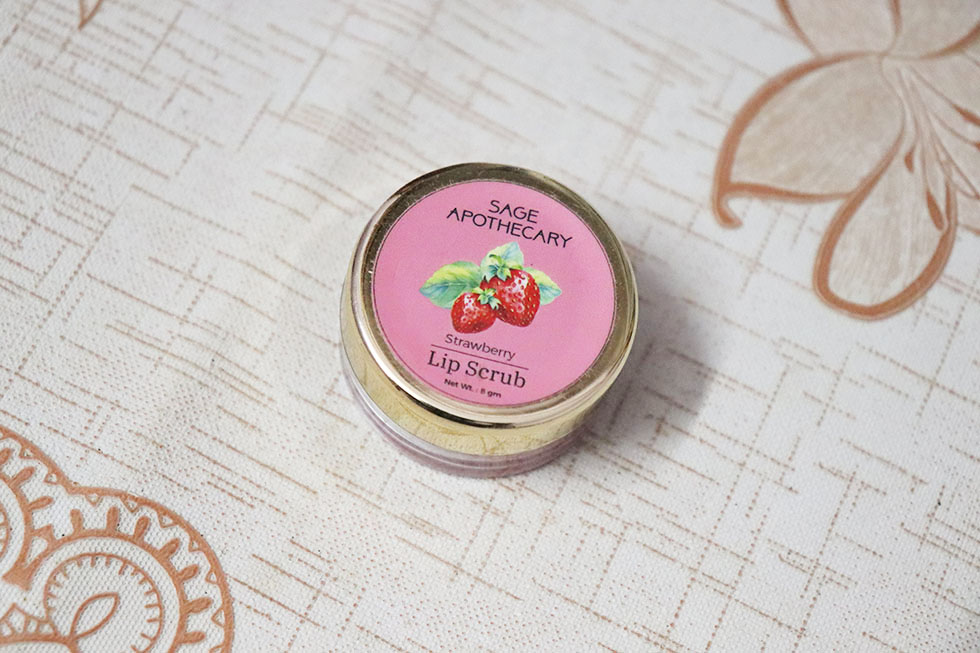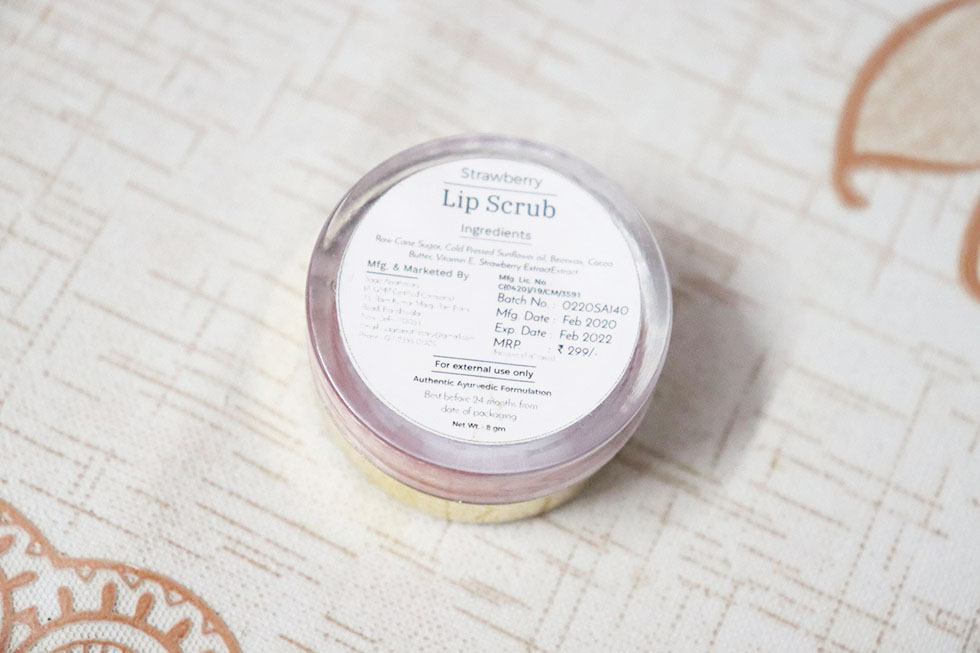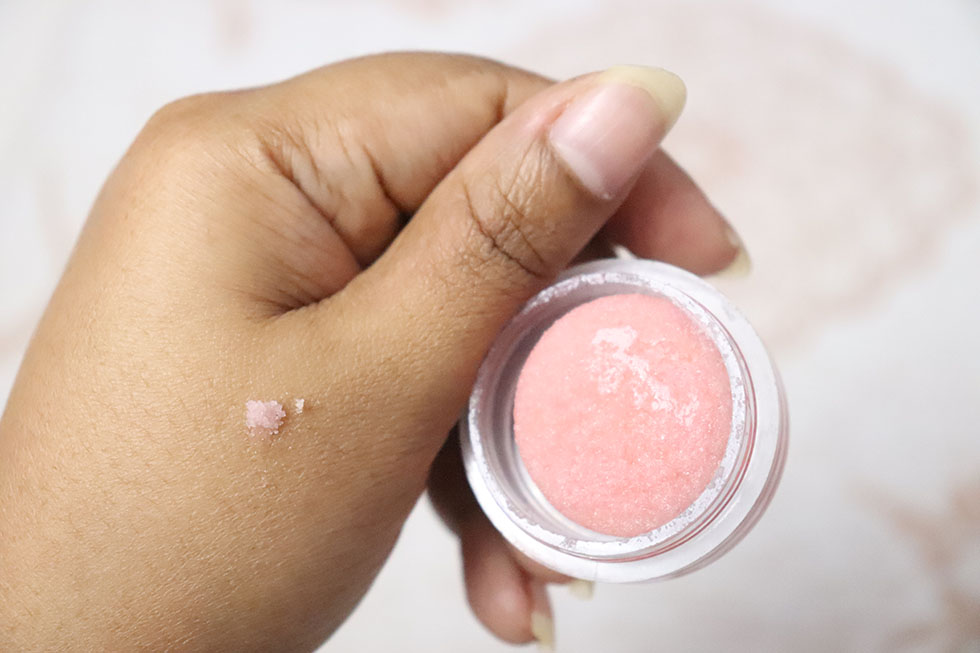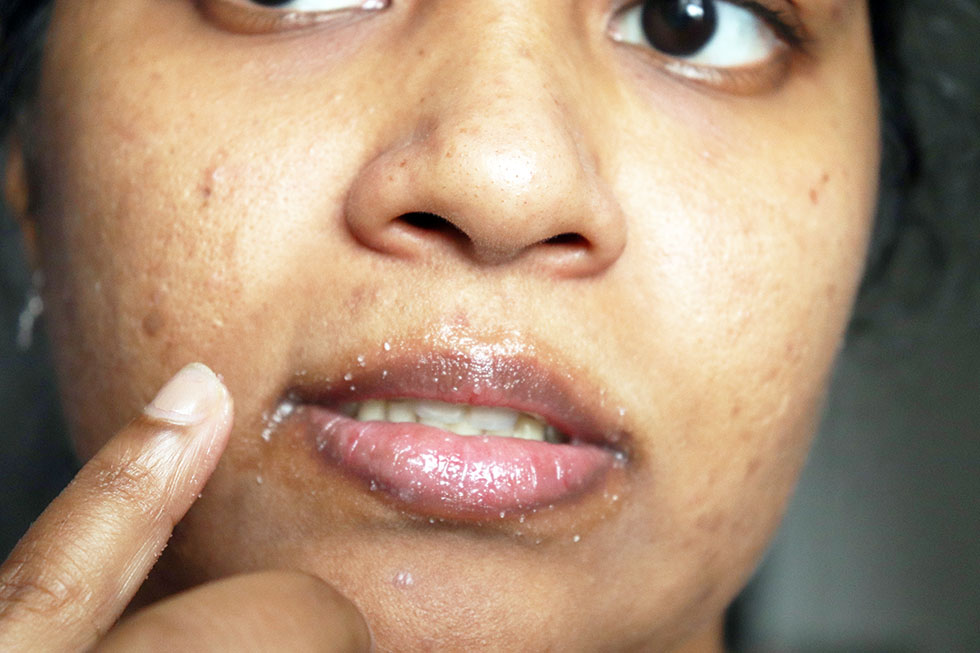 Cruelty free 
100% Natural 
Handmade with love 
GMP Certified 
Dermatologically tested 
Made in India 
Raw Cane Sugar, Cold Pressed Sunflower oil, Beeswax, Cocoa Butter, Vitamin E, Strawberry Extract
Check out bottle image for clarification
Take small quantity of the product on your finger. 
Gently exfoliate your lips in circular motion for 2-3 minutes. Let it sit for a minute. 
Rinse well with plain water.
Use it twice or thrice a week.
Seer secret's were kind enough to send me some of their products; first of all, thanks to them. The Seer Secret's Strawberry lip scrub comes in a tiny plastic pot. The scrub is pink in color with very pleasant fragrance. The scrub is travel friendly and affordable. It is required to exfoliate and moisturize our lips, so that our lips remains healthy. As a DIY, you can prepare the scrub at home with coconut oil and sugar but we usually never do that; so these ready made but natural lip scrubs can be used. In Seer Secrets lip scrub, raw cane sugar is used as an exfoliator, and various oils as moisturizers. I use the scrub twice a week and my lips feel soft and moisturized. Lip pigmentation is not going to disappear with couple of scrubbing; to see any change in reducing pigmentation, you might need to use it for long term and consistently.
I definitely recommend this product if you are not a DIY person and let me know your experience...