India's First Caffeinated Personal Care Brand.
Beauty has no colour or gender. It's all about well-being. With Caffeine at the heart, our products are designed to bring you the best in skin and hair care. Confident, Bold and Natural is how we see you.
We are you.
We are mCaffeine.
An ideal blend of Raw Coffee and Cold Pressed Coconut Oil, this Coffee Body Scrub exfoliates and polishes. Made from Pure Arabica Coffee it is good for cellulite, stretch marks and skin toning.
Give your skin the gift of mCaffeine Naked & Raw Coffee Body Scrub –  a scrub crafted from Pure Arabica Coffee and Cold Pressed Coconut Oil.  The scrub exfoliates dead skin cells and helps get rid of blackheads, tan and impurities. It polishes the skin and deep cleanses your pores so that your skin is smooth, glowing and breathes free.
The perfectly sized raw coffee particles are very effective yet gentle on your skin. Unlike other body scrubs, this body scrub doesn't dry out the skin and helps retain the moisture to keep your skin hydrated and nourished.
It targets not only the most exposed areas of the body but also those hidden problem areas where the skin is easily darkened and becomes rough.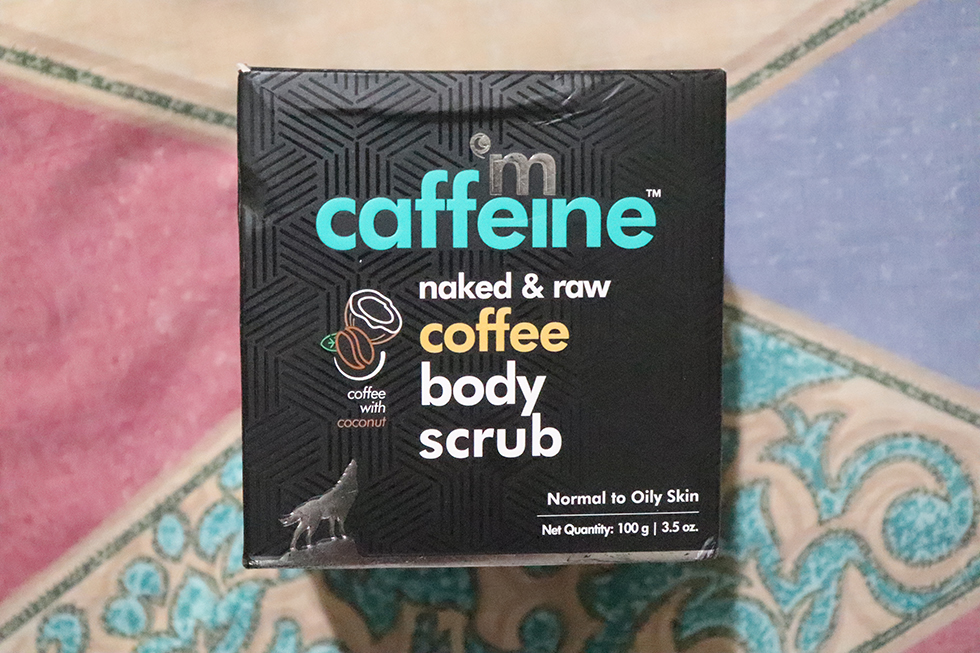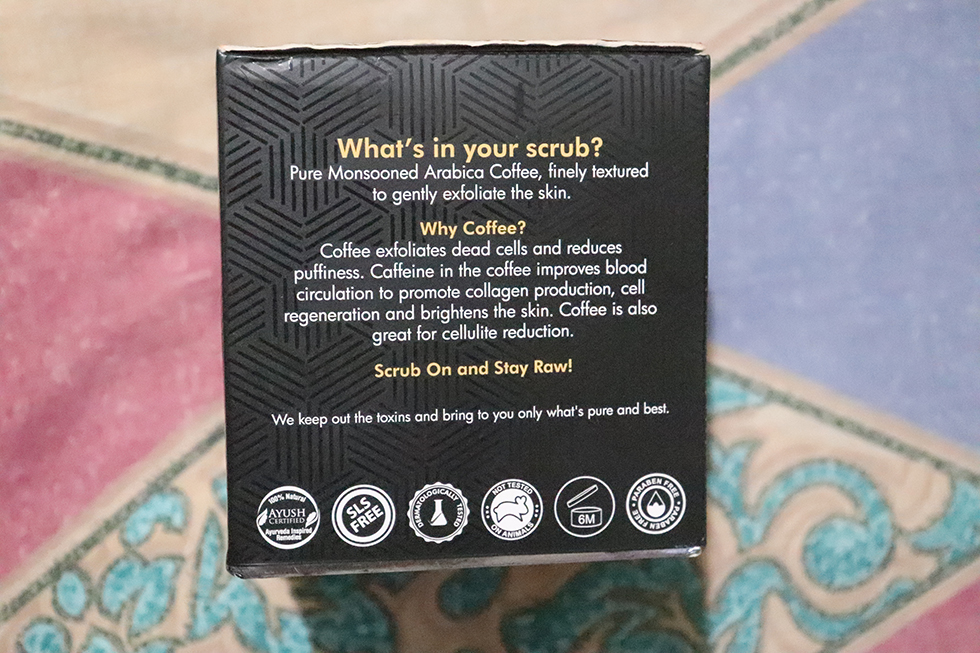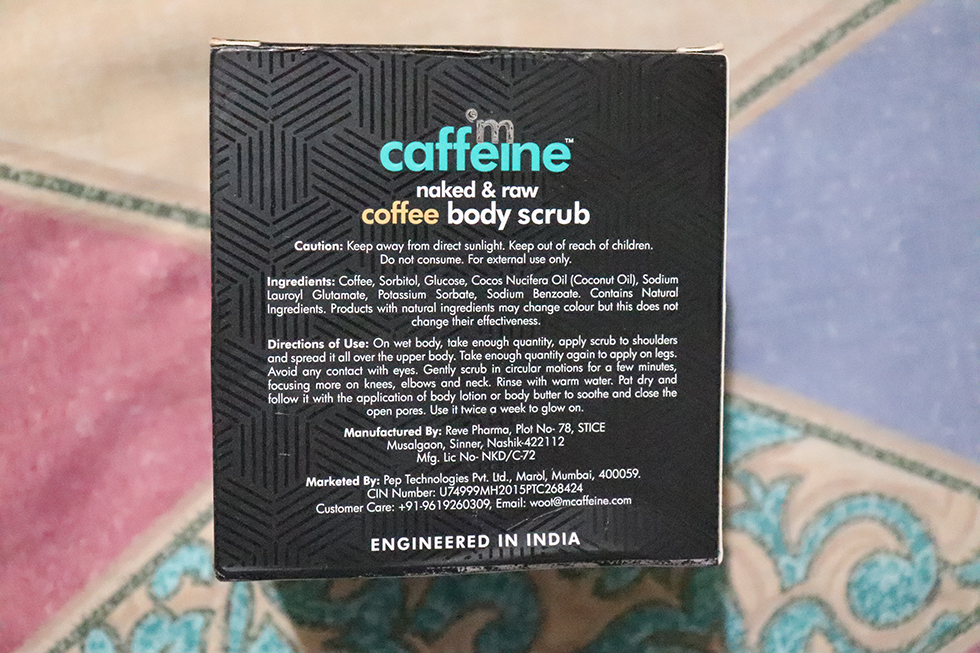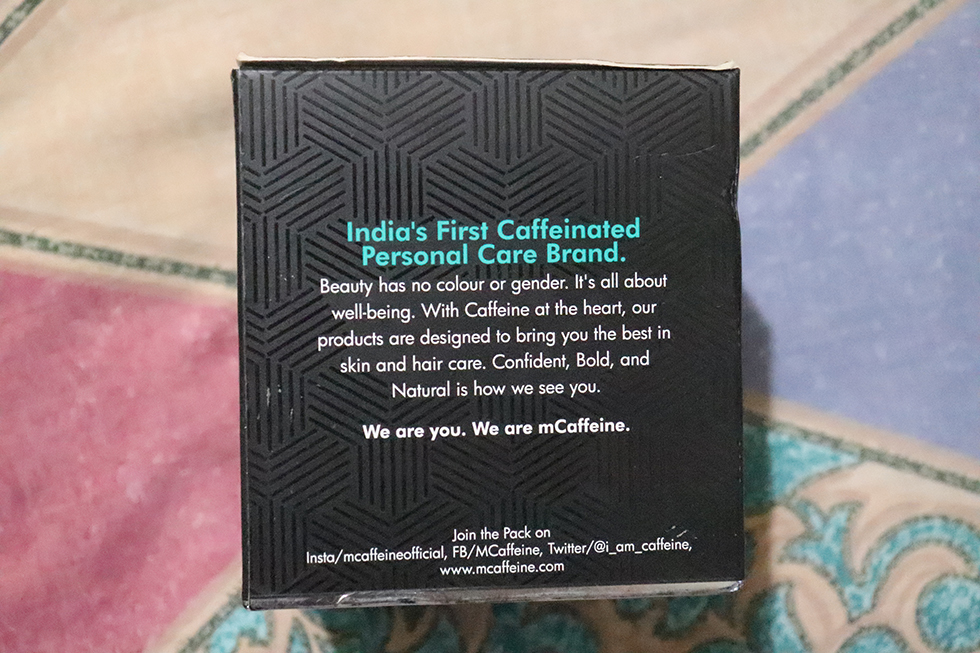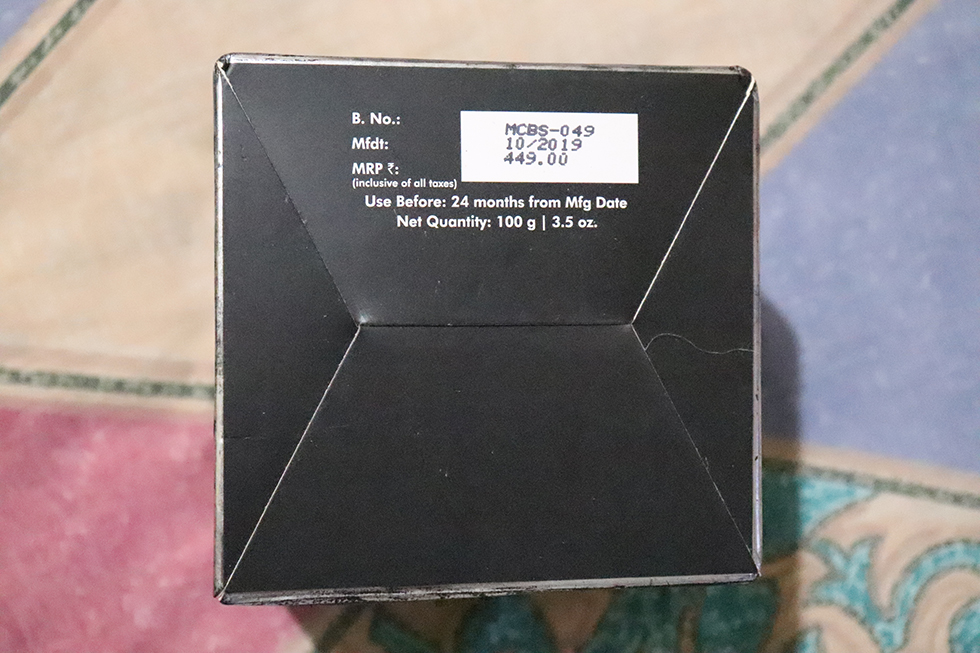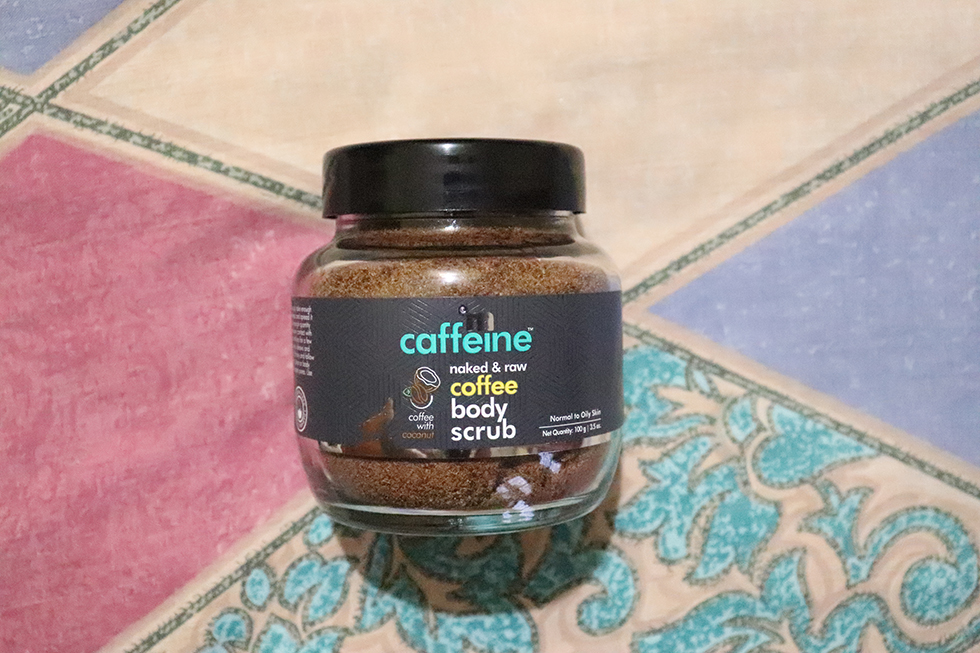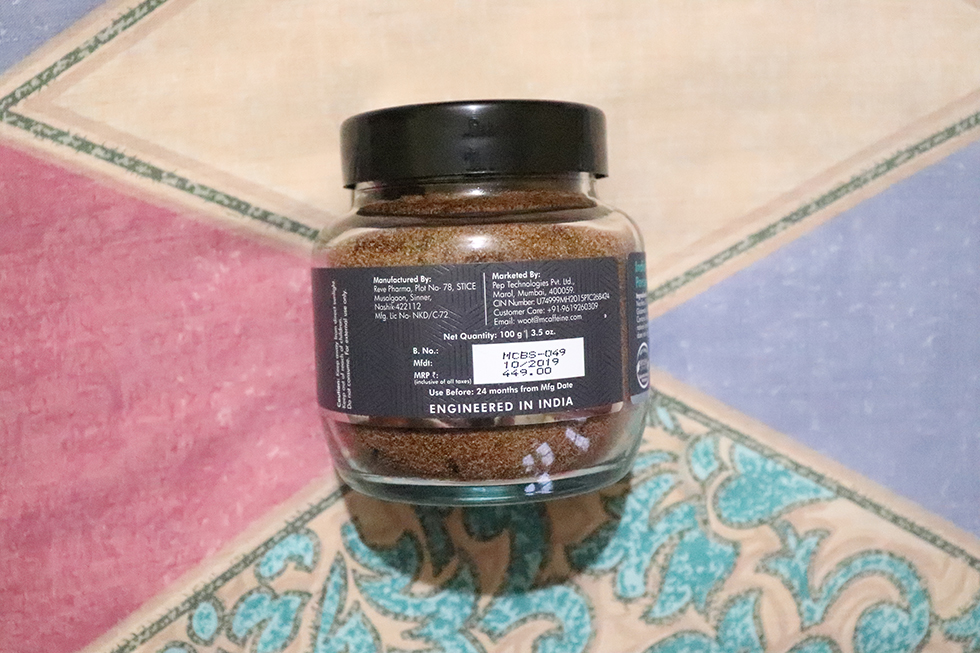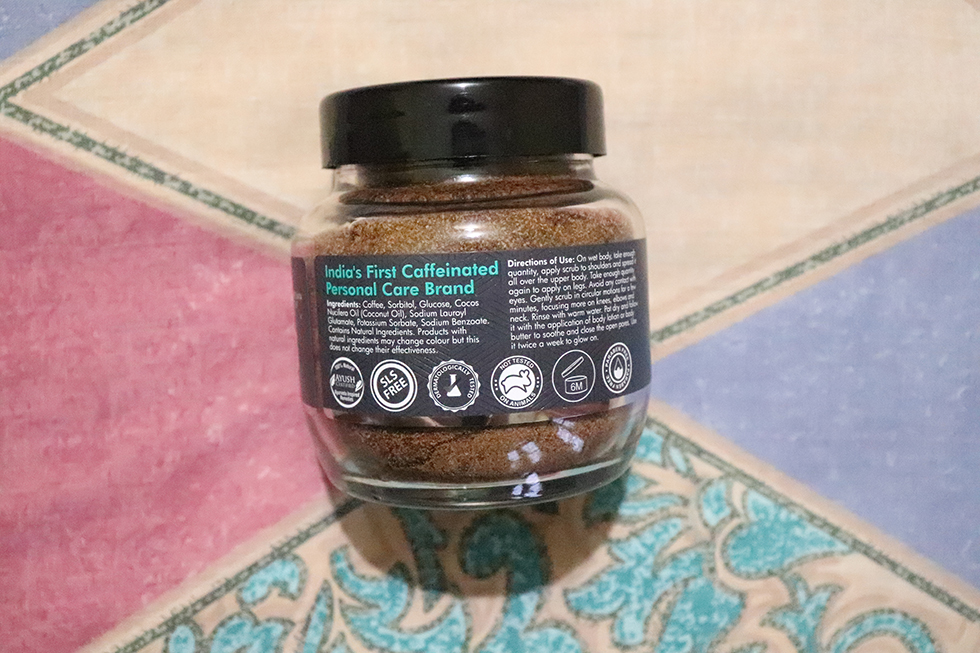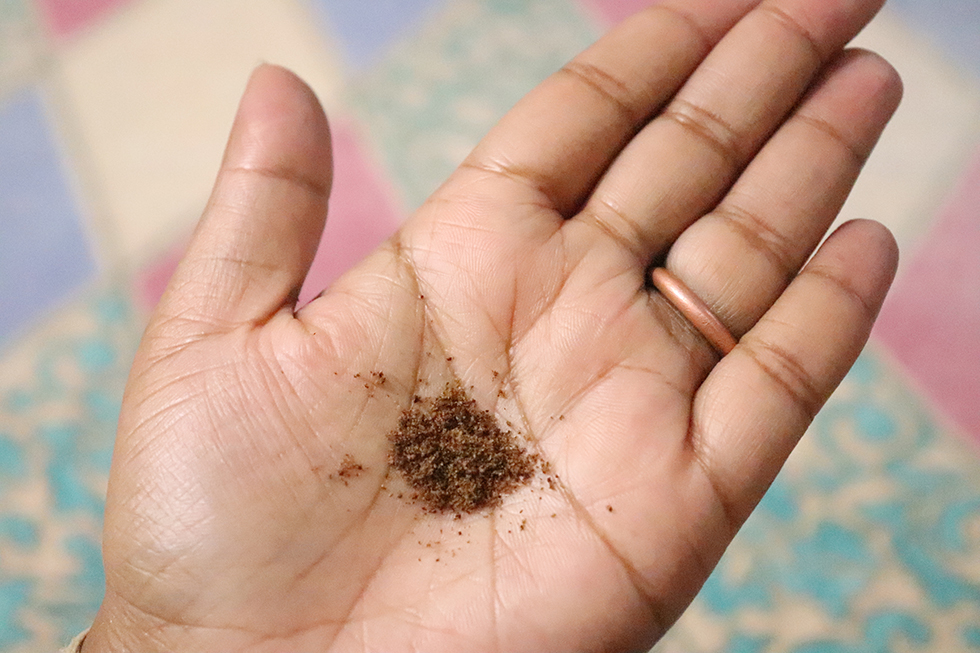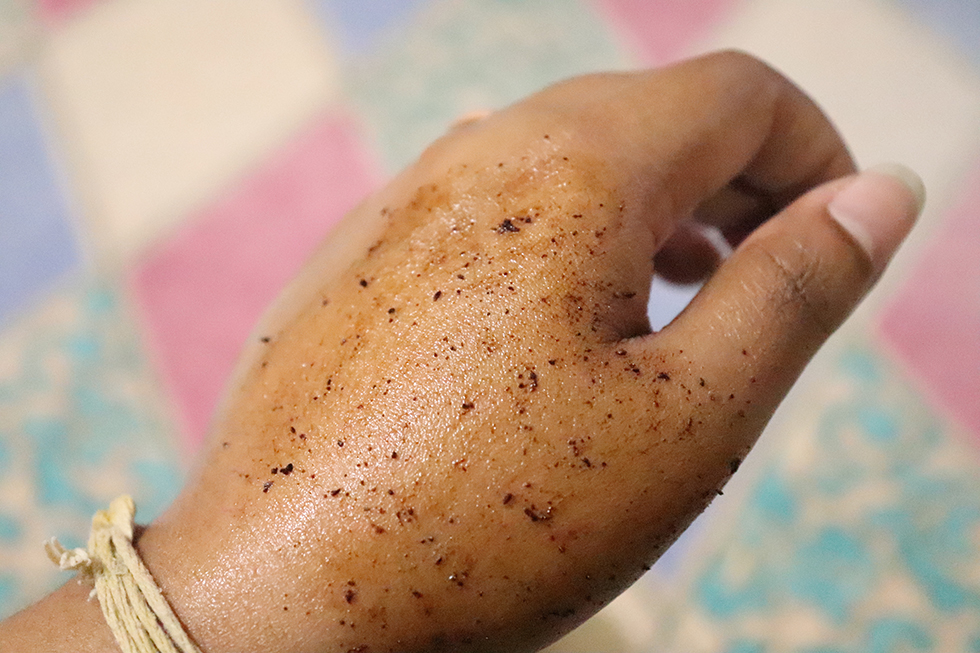 What's in your scrub?
Pure Monsooned Arabica Coffee, finely textured to gently exfoliate the skin.
Why Coffee?
Coffee exfoliates dead cells and reduces puffiness. Caffeine in the coffee improves blood circulation to promote collagen production, cell regeneration and brightens the skin. Coffee is also great for cellulite reduction.
Scrub On and Stay Raw!
We keep out the toxins and bring to you only what's pure and best.
Cruelty free
Skin Exfoliation
Blackhead Removal
Anti Acne
Skin Brightening
Moisturizing
Rejuvenating
Smooth Skin
Made in India
2 Years but use it within 6 months once it is opened.
Coffee, Sorbitol, Glucose, Cocos Nucifera Oil (Coconut Oil), Sodium Lauroyl Glutamate, Potassium Sorbate, Sodium Benzoate, Contains Natural Ingredients. Products with natural ingredients may change colour but this does not change their effectiveness.
Exfoliates 
Smoothens Skin 
Polishes Skin 
Reduces Cellulite 
Reduces Puffiness
Fights Free Radicals 
Even Tones 
Nourishes 
Reduces Stretch Marks 
Softens Skin 
Made in India
On wet body, take enough quantity, apply the scrub to shoulders and spread it all over the upper body, re-apply on legs. Avoid any contact with eyes.
Gently scrub in circular motions for a few minutes, focusing more on knees, elbows, and neck.
Rinse with warm water. Pat dry and follow with the application of body lotion or body butter to soothe and close the open pores. Use it twice a week to glow on.
mCaffeine Naked & Raw Coffee Body Scrub comes in a transparent and bulky glass container with black screw cap; I got a little wooden spoon in my first bottle but didn't receive in my second bottle. The scrub is powdery and full of small fine particles and is brown in colour. The fragrance is complete coffee. Its affordable but not travel-friendly as it is heavy. It exfoliates gently and remove dead skin cells. Its a feel good product; cleanses the pores and made my skin smooth and nourished. I am not a fan of products containing coffee but this is a scrub; it means I am not leaving it for long; just scrubbing and rinsing it off. I will repurchase this scrub.
You can try this product and let me know your experience...