Namyaa Intimate Hygiene wash is formulated using the rich secrets of Ayurveda. Designed with the goodness of proven Ayurvedic herbs like Tea Tree Oil, Rosemary, Neem, Aloe Vera and others. This hygiene wash preserves your body's natural pH balance, thereby reducing itching, irritation and other infections. Free from paraben, SLES and excess soap, it also keeps you fresh and fragrant.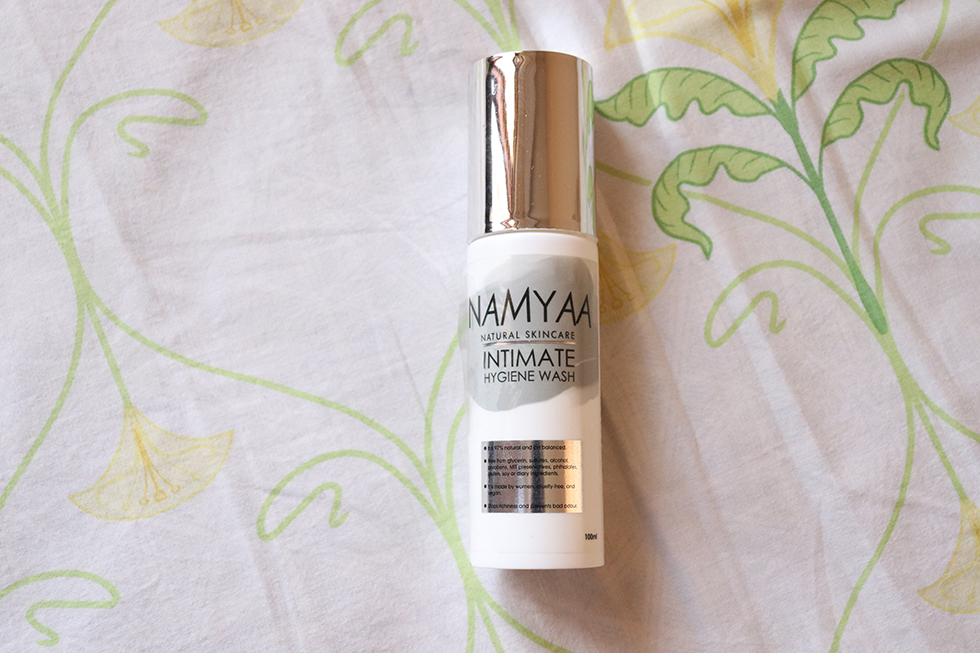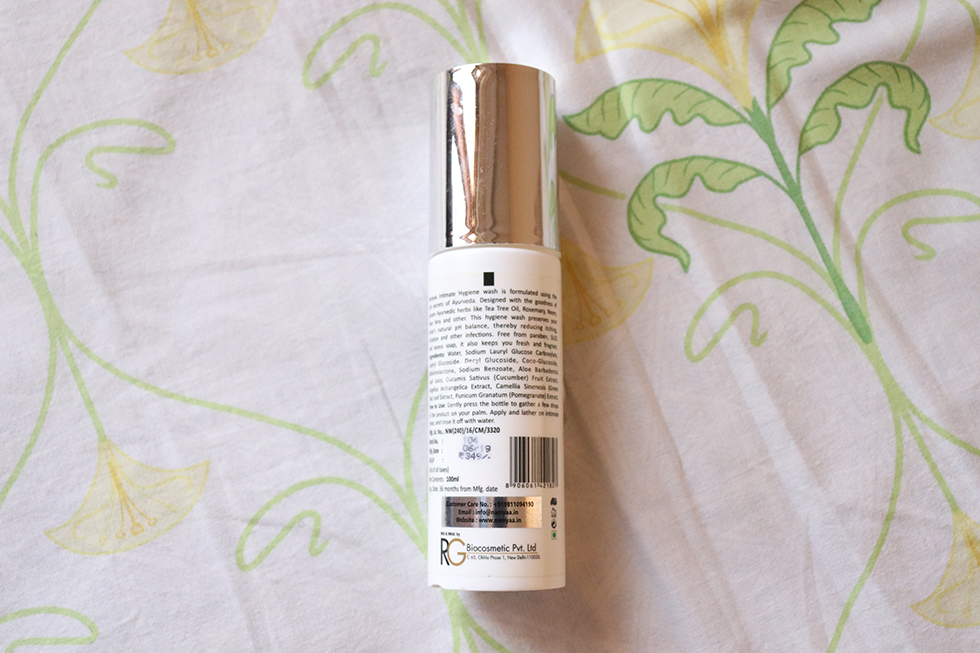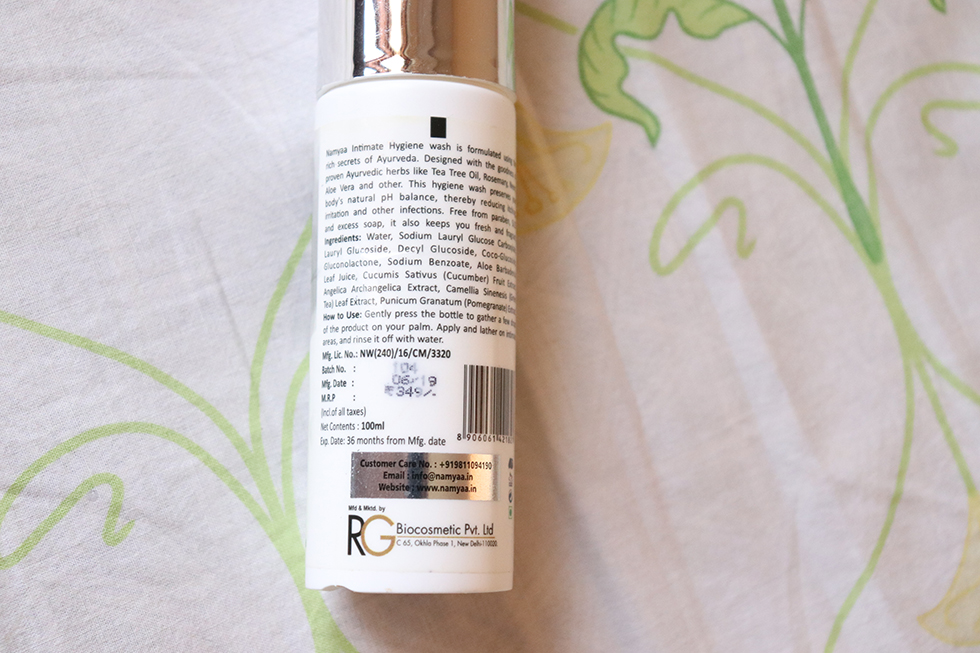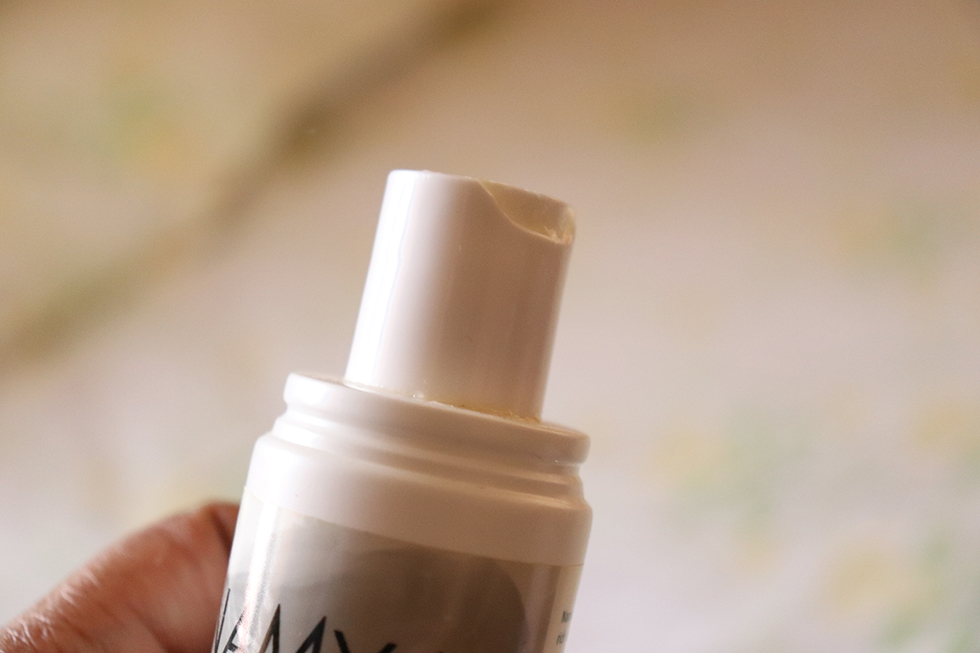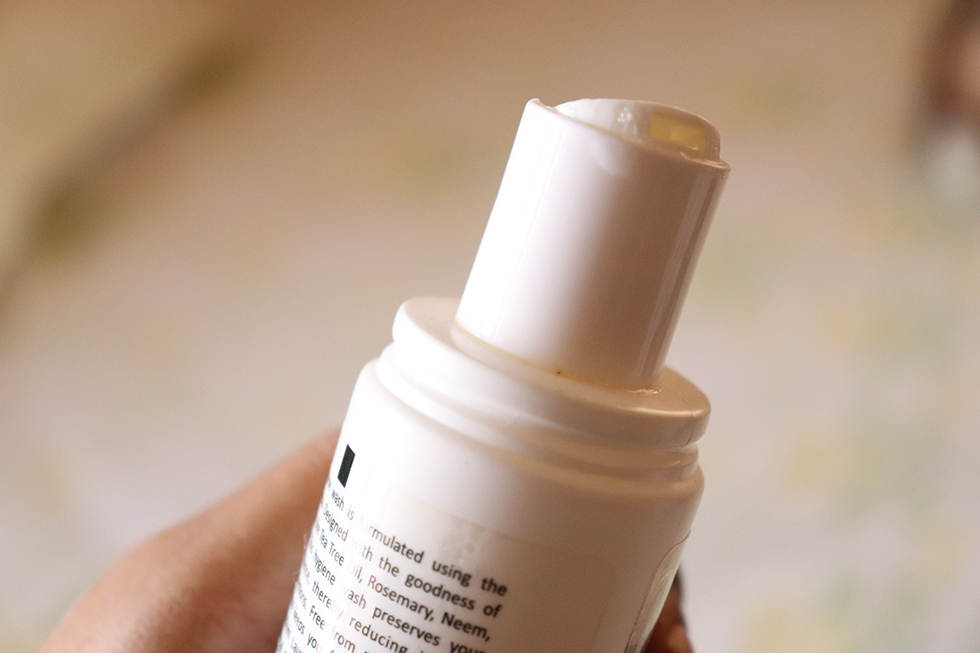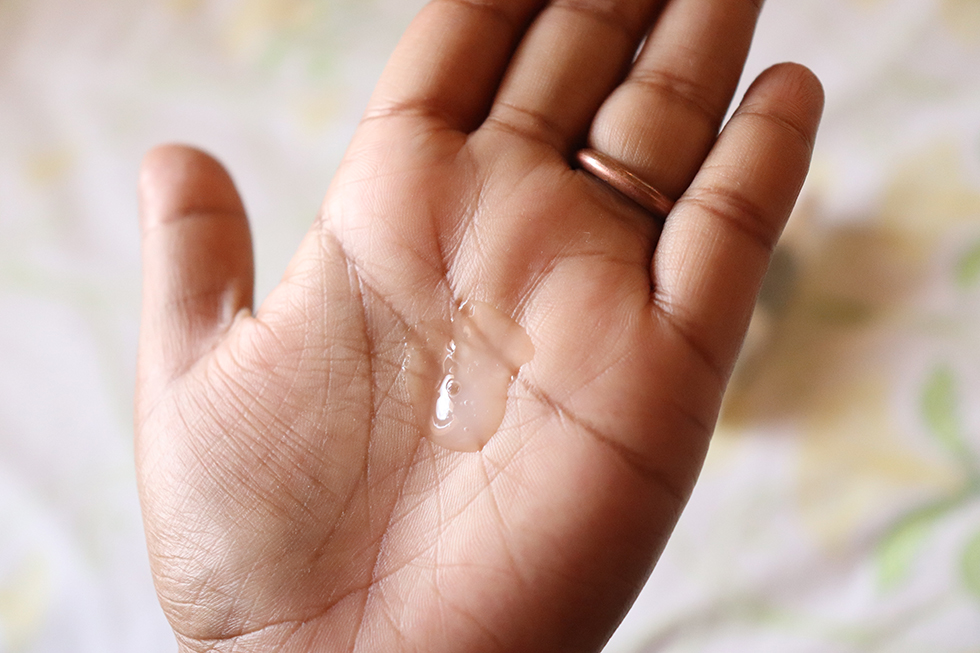 Cruelty free 
Paraben free 
SLES Free 
Made in India 
Water, Sodium Lauryl Glucose Carboxylate, Lauryl Glucoside, Decyl Glucoside, Coco-Glucoside, Gluconolactone, Sodium Benzoate, Aloe Barbadensis Leaf Juice, Cucumis Sativus (Cucumber) Fruit Extract, Angelica Archangelica Extract, Camellia Sinensis (Green Tea) Leaf Extract, Punicum Granatum (Pomegranate) Extract
Check out bottle image for clarification
Gently press the bottle to gather a few drops of the product on your palm. Apply and lather on inmate areas, and rinse it off with water.
This wash comes in a white plastic bottle with a silver plastic cap. I am upset as the bottle I have got does not come with pump dispenser. But many people got the bottle with pump. It is travel friendly. The product is mild, gentle, skin-friendly and has a gel-like consistency. The fragrance is fresh as it has aloe vera and a variety of other natural ingredients. It cleanses the intimate area well which I use everyday. It did not cause any redness or itching; still please do a patch test before you use it. I will repurchase this product; hoping to get the bottle with pump.
Comparatively, this is very much chemical-less product.
I definitely recommend this product and let me know your experience...