Hyaluronic Acid, Watermelon With Niacinamide (Vit-B3)
Seer Secret's Hydrating Sheet Mask is fully soaked with concentrated serum, which consists of many beneficial ingredients to the skin such as hyaluronic acid, watermelon extract and vitamin – B3. These ingredients are dissolved in water phase. The sheet mask prevents quick evaporation of the water phase and extends the time frame the ingredients required to penetrate deep into the skin. This results in the sheet mask to outperform the effects of the traditional serum-type skincare even when applied once.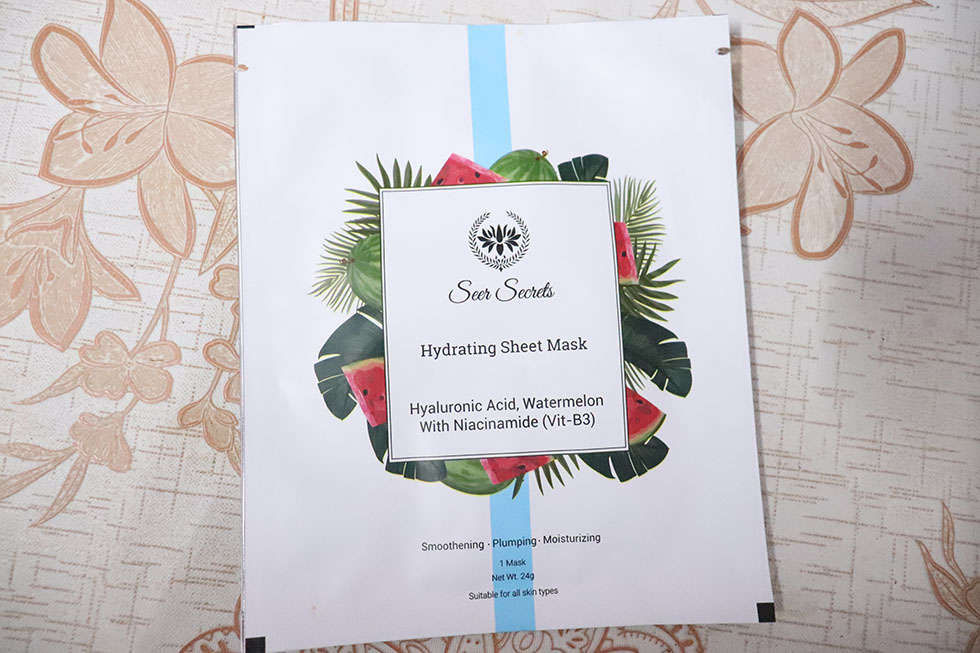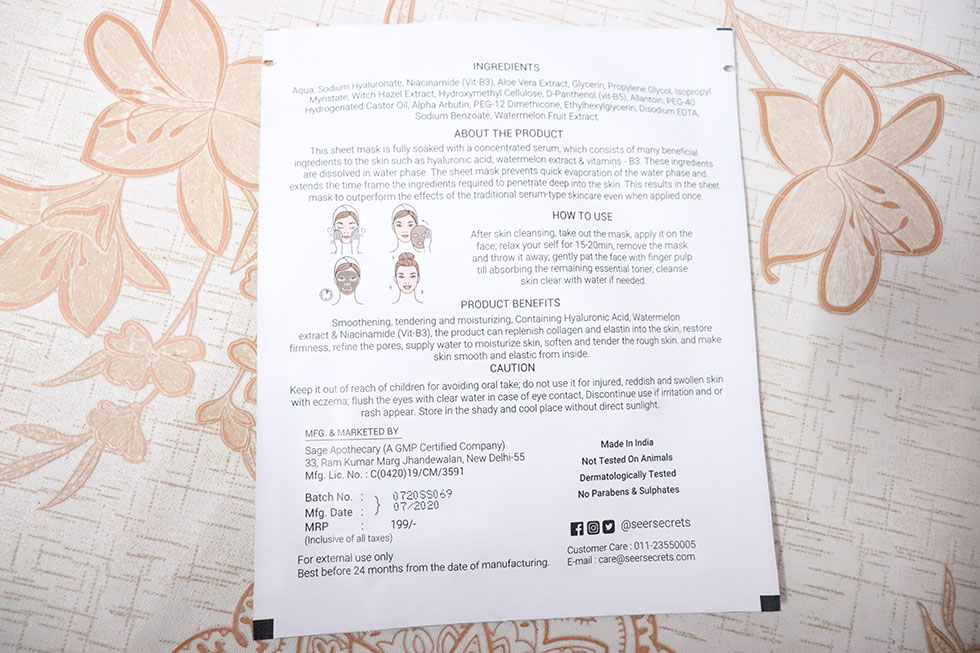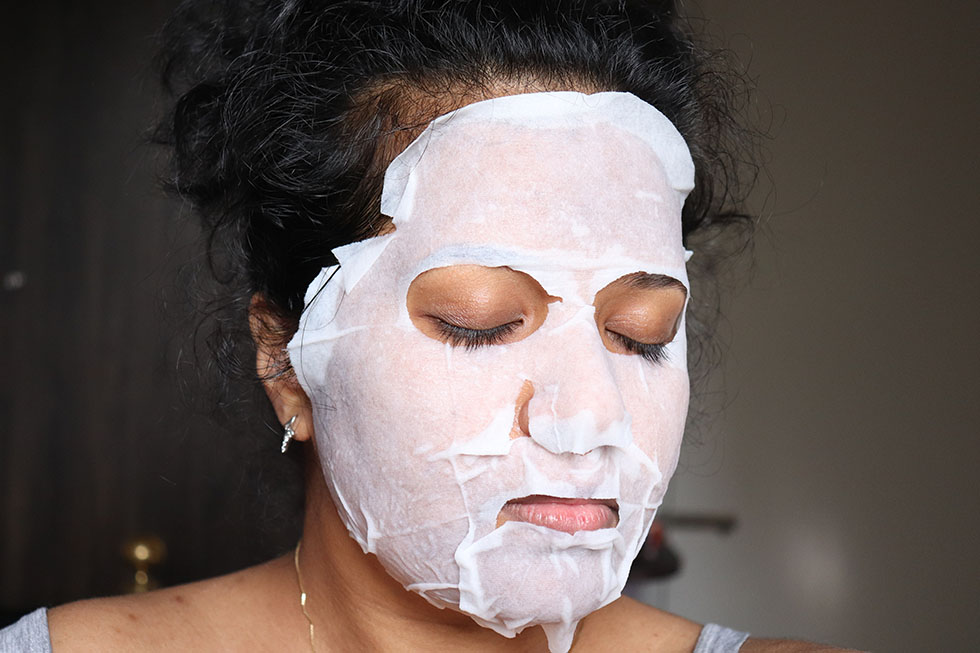 Naturally Brighter Skin Tone – when used regularly they can help diminish signs of dark spots, pigmentation, circles, and puffiness. 
Moisturizing Hydration – Infused with natural botanical ingredients like Hyaluronic Acid, Watermelon With Niacinamide (Vit-B3) ,Aloevera, it's gentle on dry, oily, or sensitive skin. 
Revitalizing Skin Therapy – A deeply-hydrating experience, our face mask sheets infuse your skin with vital moisture while helping improve overall tone and firmness. 
Premier Face Mask Quality – Infused with Anti-Aging Antioxidants – A truly age-reversing formula, our face masks help create firmer, healthier, more balanced skin for radiant confidence.
Smoothening, tendering and moisturizing, 
containing Hyaluronic Acid, Watermelon With Niacinamide (Vit-B3) 
the product can replenish collagen and elastin into the skin 
restore firmness 
refine the pores 
supply water to moisturize skin, soften and tender the rough skin 
make skin smooth and elastic from inside.
Made in India 
Not tested on animals 
Dermatologically tested 
No parabens & sulphates
Keep it out of reach of children for avoiding oral take; do not use it for injured, reddish and swollen skin with eczema, flush the eyes with clear water in case of eye contact. 
Discontinue use if irritation and or rash appear. 
Store in the shady and cool place without direct sunlight.
Aqua, sodium hyaluronic, Niacinamide (vitamin B3), Aloevera extract, Glycerine, Propylene glycol, Isopropyl Myristate, Witch hazel extract, Hydroxymethyl, cellulose, D-pathenol (vit-B5), Allantoin, PEG-40 Hydrogenated Castor oil, Alpha Arbutin, PEG-12 Dimethicone, Ethylhexylglycerin, Disodium EDTA, Sodium Benzoate, Water Fruit Extract.
Check out bottle image for clarification
After skin cleansing, take out the mask, apply it on the face, relax your self for 15-20min, remove the mask and throw it away, gently pat the face with finger pulp till absorbing the remaining essential toner, cleanse skin clear with water if needed.
Seer Secret's were kind enough to send me some of their products; first of all, thanks to them. Seer Secrets hydrating sheet mask comes in a plastic cover. The mask is of good quality and white in colour. It covers my entire face. It is travel-friendly and a little expensive. I used to leave the sheet mask, completely drenched in serum on my face for 15 minutes and then remove the sheet and gently massage. This relaxes your skin but its a little heavy for my oily skin. I don't use sheet mask these days, but I loved this product. I request Seer Secret's to introduce this serum in a bottle form instead of sheet mask. The fragrance is pleasant but a little strong. I won't repurchase this product because I am not a fan of sheet mask.
Get it if you are a sheet mask person...