Rich in nourishing shea butter, this foot cream with natural soothing ingredients moisturizes and helps relieve the feeling of tired feet. It is an effective formula that softens and renews foot skin to prevent cracks and splits. Feet are left feeling noticeably softer and smoother.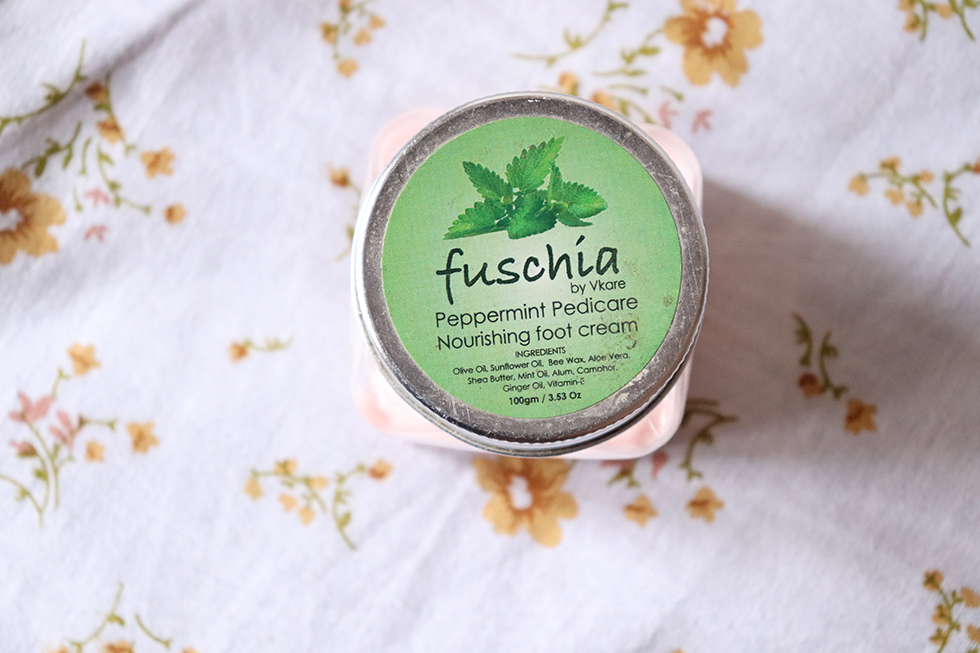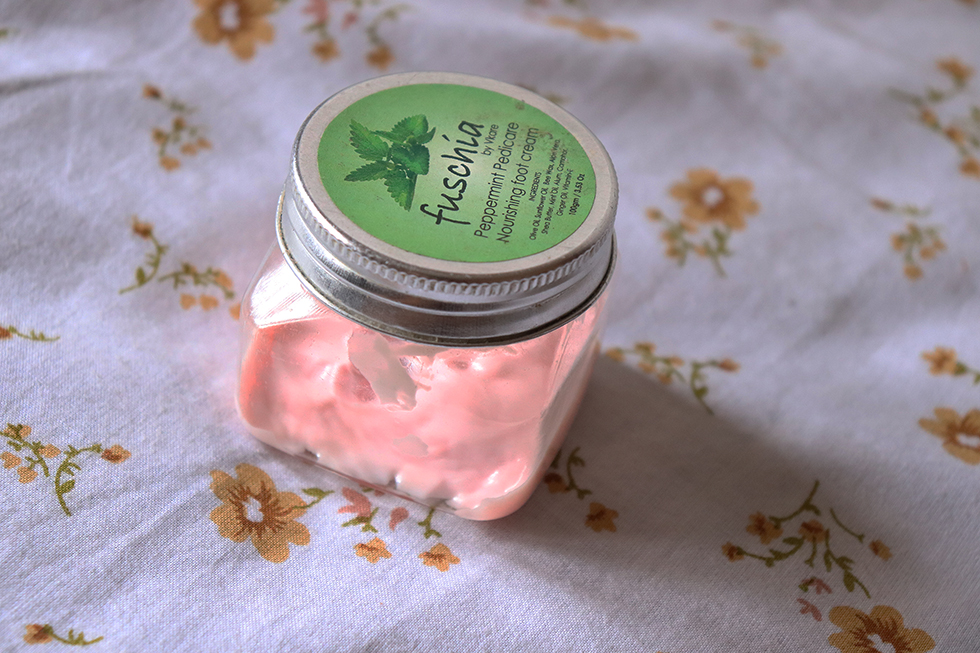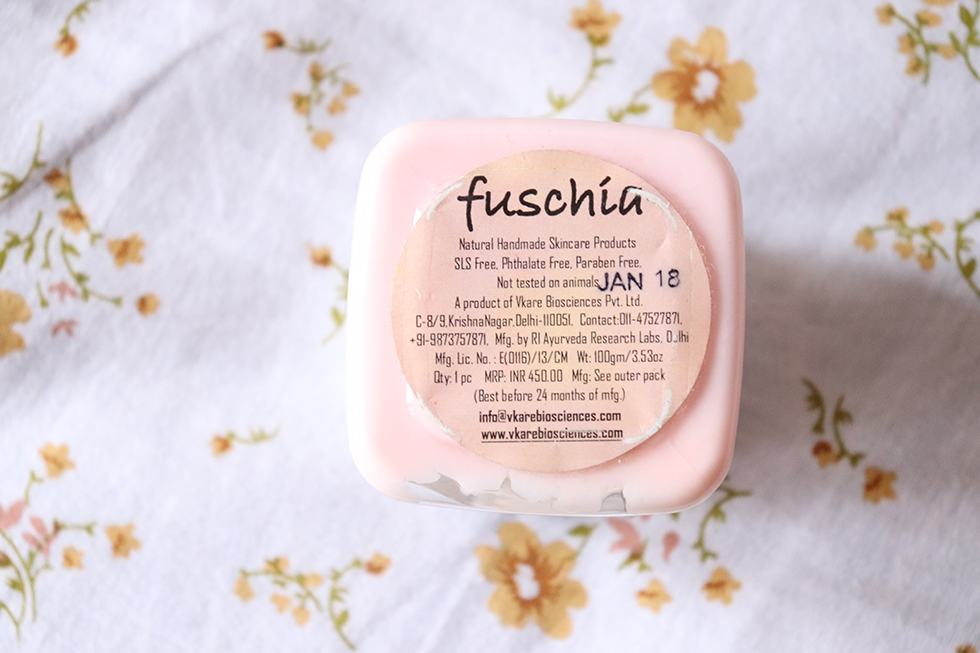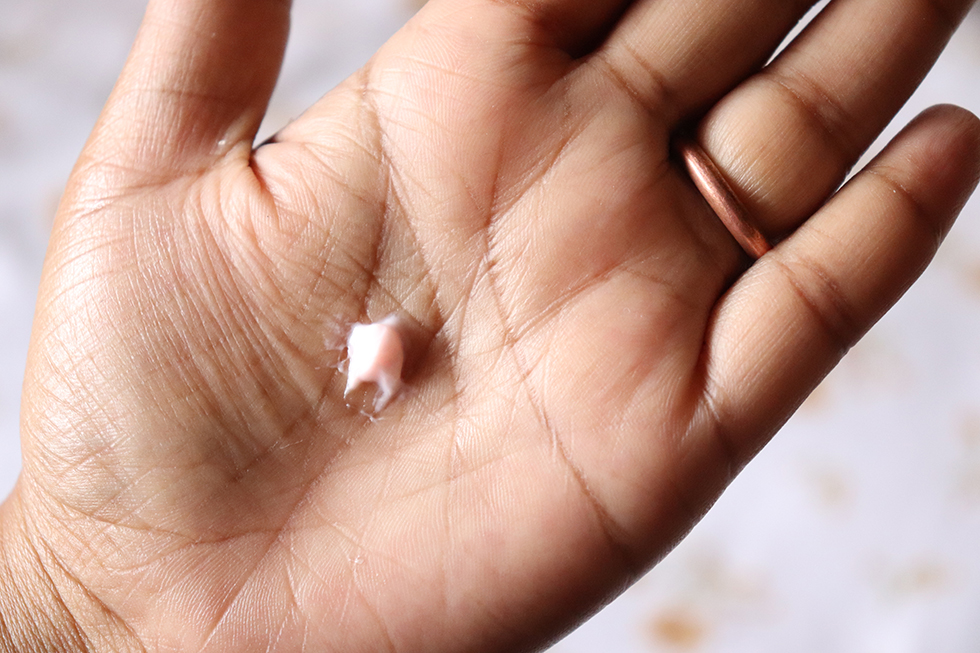 Natural Handmade Skincare Products 
Cruelty free 
SLS free 
Phthalate free 
Paraben free 
Made in India
Olive Oil, Sunflower Oil, Bee wax, Aloe vera, Shea Butter, Mint Oil, Alum, Camphor, Ginger Oil, Vitamin E
Check out bottle image for clarification
Apply generously to clean feet morning and night, paying special attention to soles and heels.
The foot cream comes in a small plastic tub packaging. It is affordable and travel friendly. The colour of foot cream that i received is a light pink color cream with a very thick texture. This cream is very heavy and I feel moisurised pretty well. The fragrance is natural menthol odour which is very fresh. My feet feels smooth, soft and well nourished. It really works on the tired, dry and cracky feet. I will repurchase the product.
Now, the foot cream is available in small quantity too – 15g for ₹ 100
I recommend this product and let me know your experience...