Everyday Deyga. Everyday beautiful.
A natural take on beauty, at Deyga we believe in organic care for the body. A fusion of nature and goodness, we combine every particle by hand and bring to you an immersive experience of oneness with the earth. Our craftsmen celebrate raw, natural and organic beauty in every product they chisel. When enriching oils play with nurturing ingredients, high performing anti-oxidants fuse with naturally occurring vitamins, purity meets wisdom, and you choose Deyga, a world of gentle, natural and ethical love is born.
Cold Pressed 
Natural 
Vegan 
Paraben Free 
Fragrance free 
Handcrafted with love 
100% pure 
Traditional recipes 
Cruelty free 
Sustainable 
Made in India
The Charcoal Soap Bar is perfect for times when you'd want to take a thoroughly cleansing shower at the end of a messy, grimy day. Also, using our Charcoal soap bar consistently on your face can reduce or eliminate acne, bumps and blackheads. So if you suffer from any of these, we'd recommend you use this as a part of your daily regimen.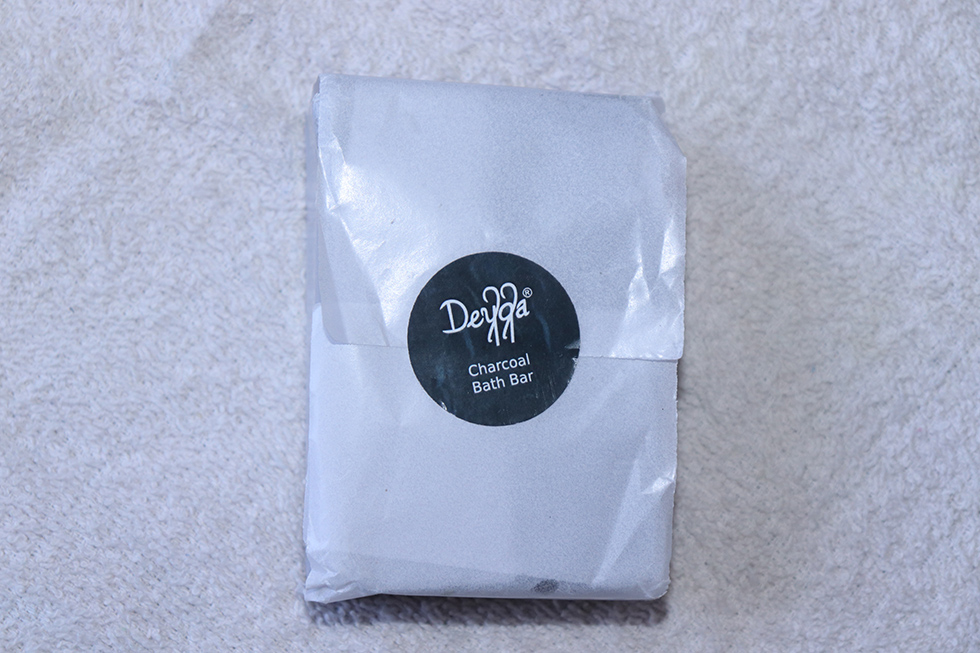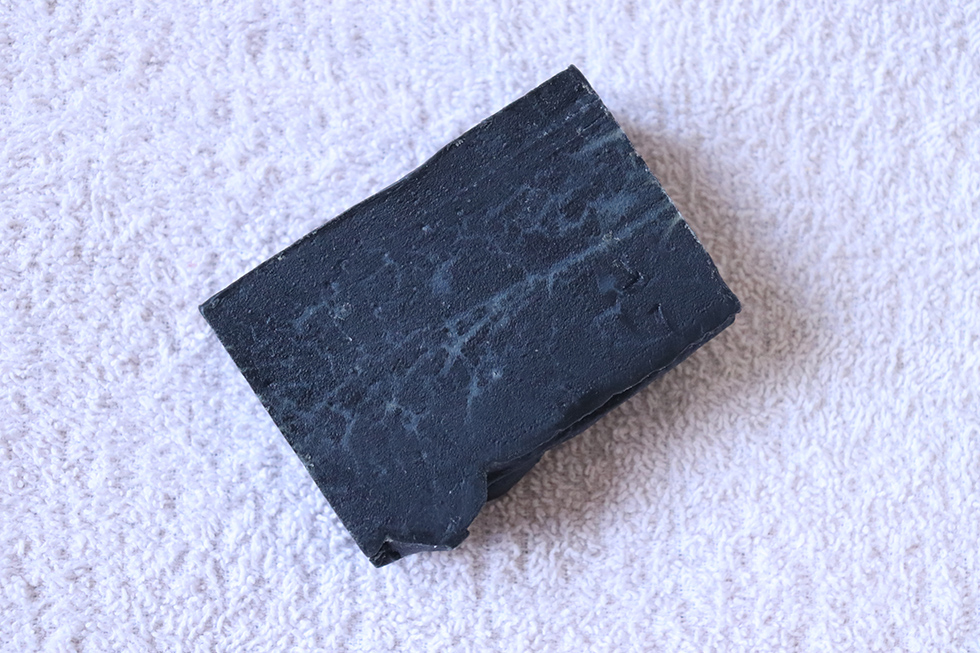 Treats Acne 
Removes Blackheads 
Removes Dead Skin 
Deep Cleanses Skin 
Treats oily skin 
Unclogs pores 
Clears skin blemishes
1 Bar (does not specifies the weight)
Activated Charcoal Powder, Olive Oil, Castor Oil, Tea Tree Essential Oil, Unrefined Shea Butter, Extra Virgin Coconut Oil
Wet skin with warm water. 
Gently apply the soap to create a lather. 
Rinse clean.
Deyga was kind enough to send me some of their products; first of all, thanks to them. Deyga charcoal bath bar comes in a tiny cotton bag, the soap is wrapped in paper. The product is black in colour. The soap have ayurvedic odour. If you are a fan of shower gel with perfume, then you won't like it initially. Eventhough it does not easily lather, i feel very clean after using the soap. It is gentle to my skin. It is not travel-friendly like any other soap but it dries easily, so may be we could take it while travelling. It is expensive. The soap lasted for about 1 month, I used it once a day. I love to repurchase this product because I felt clean after use.
You can try this product and let me know your experience...