A hydrating recovery sleeping mask that balances skin naturally occurring flora and locks in moisture overnight to give ultimate hydration and glow. Ultima Hydrating & Rejuvenating Sleeping Mask is powered by breakthrough Complex that works to optimize the skin's ecsystem by balancing naturally occurring flora on the skin's surface while fortifying the skin barrier. The overnight leave-on mask is further enriched with a unique delivery matrix that works to restore dry skin in 24 hours while maintaining the skin barrier to prevent moisture loss.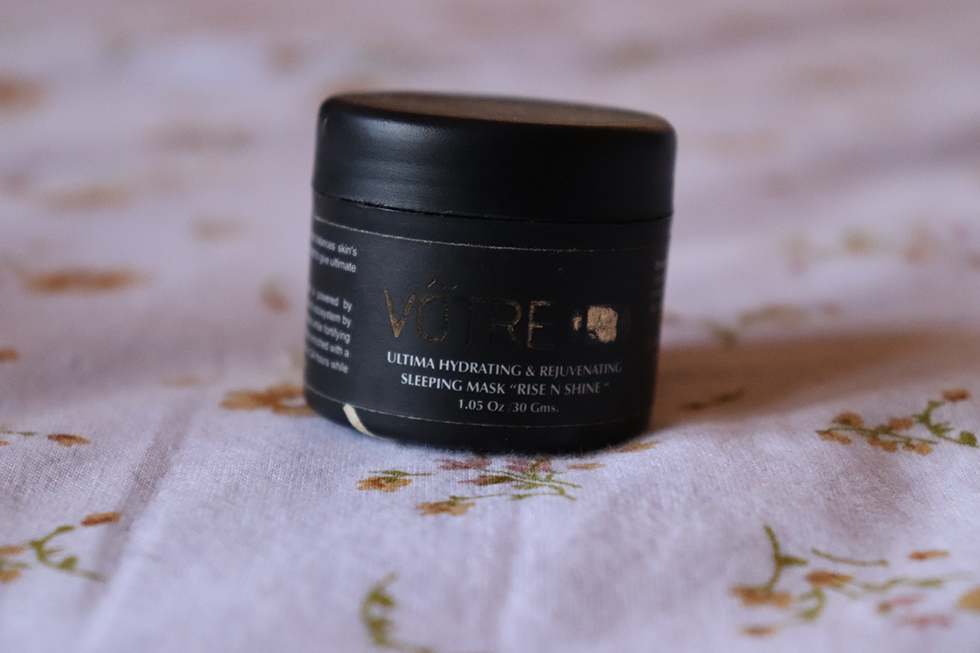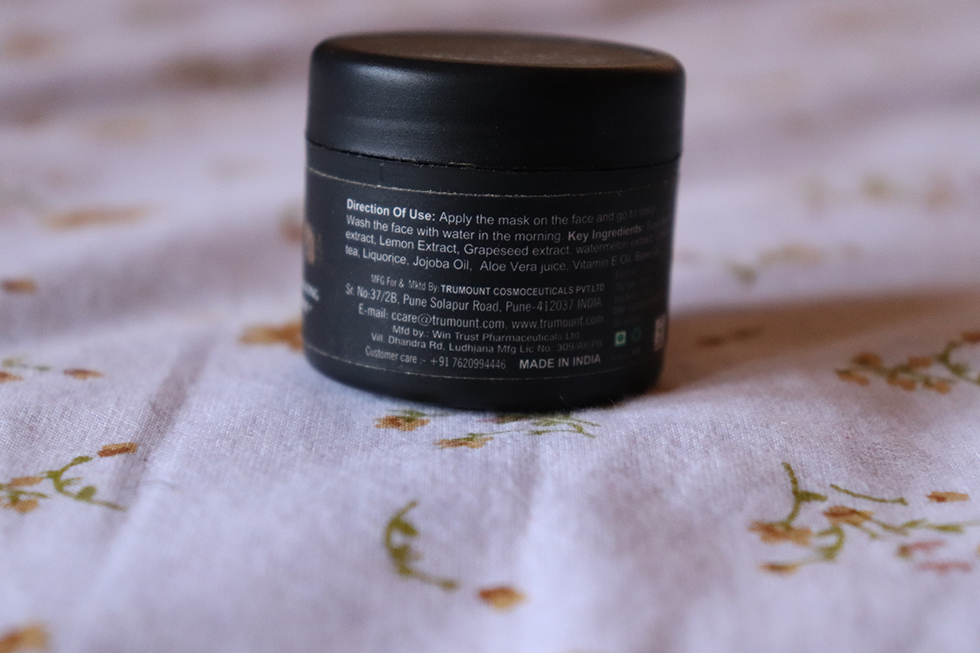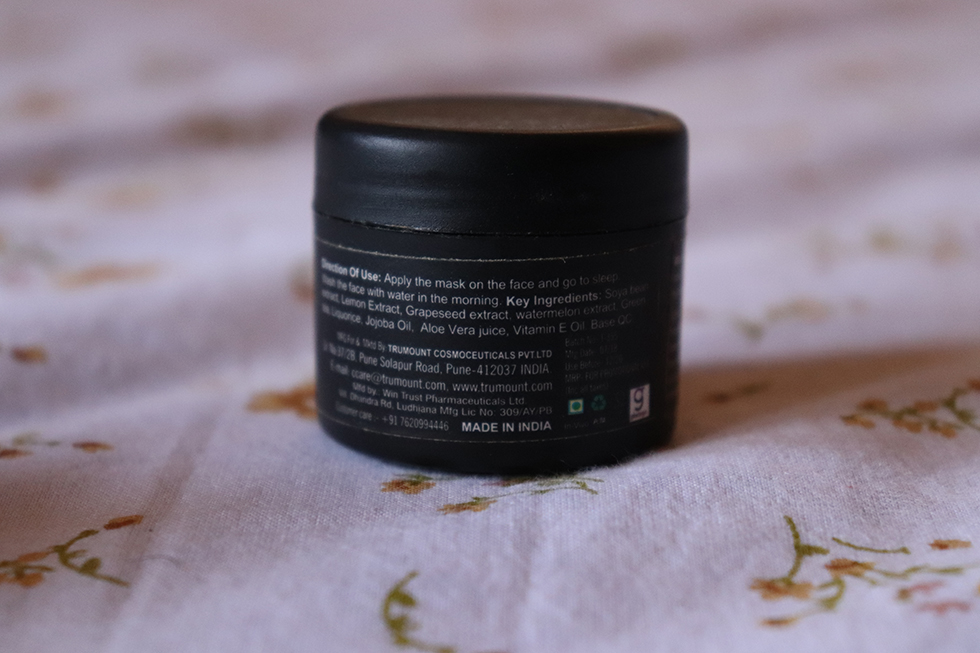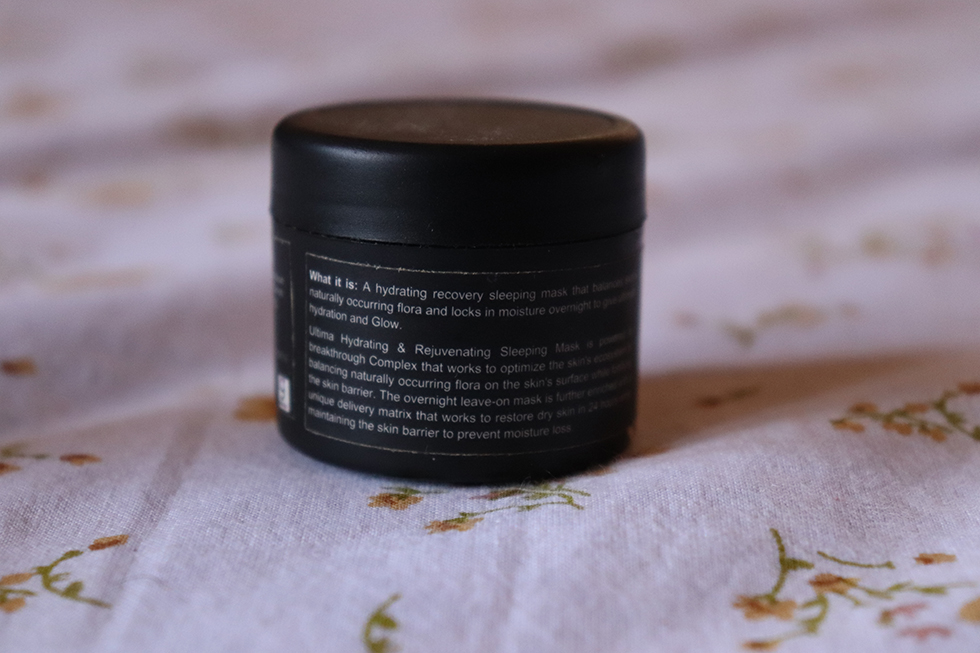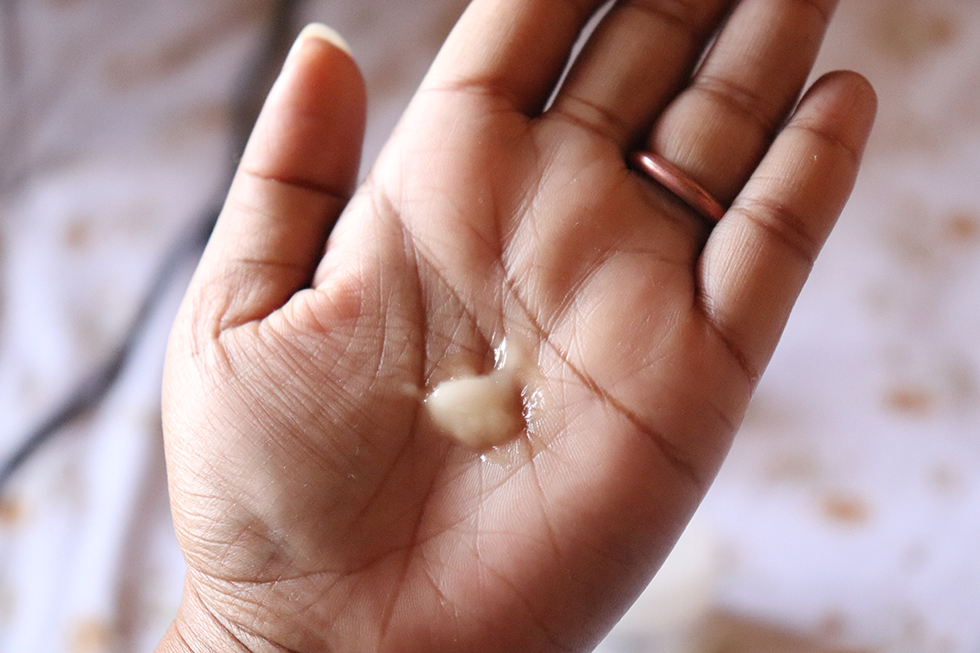 100% botanical
Vegan
Cruelty free
Free from Parabens, sulphates, synthetic fragrances, synthetic dyes, petrochemicals, phthalates, GMOs, triclosan and alcohol.
 Clinically tested, dermatological approved
Made in India
Soya bean extract, Lemon extract, Grape seed extract, Watermelon extract, Green tea, Liquorice, Jojoba oil, Aloe vera juice, Vitamin E oil, Base QC.
Check out bottle image for clarification
Apply the mask on the face and go to sleep. Wash the face with in the morning.
The mask comes in a small black plastic tub but now it comes in different packaging. It is light yellowish gel with a little glitter in it. It is travel friendly but it is expensive. The fragrance is good. It has a soft gel like consistency and it is very easy to spread evenly on the face. It gets absorbed into my skin easily and doesn't feel sticky. It provides a relaxing at the spa feeling. My skin feels soft, smooth and nourished. The product i got, doesn't state its complete ingredients so I won't be repuchasing it.
I received this in my glamego subscription box. The quantity is 30 gms and the price is not mentioned.
Try if you are okay with not knowing the ingredients...