MondSub Peeling Off Black Mask contains Volcanic mud and charcoal powder, which has powerful penetration and can rapidly penetrate into the bottom of the skin., thoroughly cleaning skin pores. Makes the skin look more clean and bright. Added Arbutin extract, prevents Melanin precipitation and keeps the skin whiter and brighter and beautiful.
Deep cleansing and exfoliating facial mask
Removes blackheads and dark spots
Treats acne and strawberry nose
Brightens skin and improves skin texture
Carries moisturizing and rejuvenating properties
One time use face mask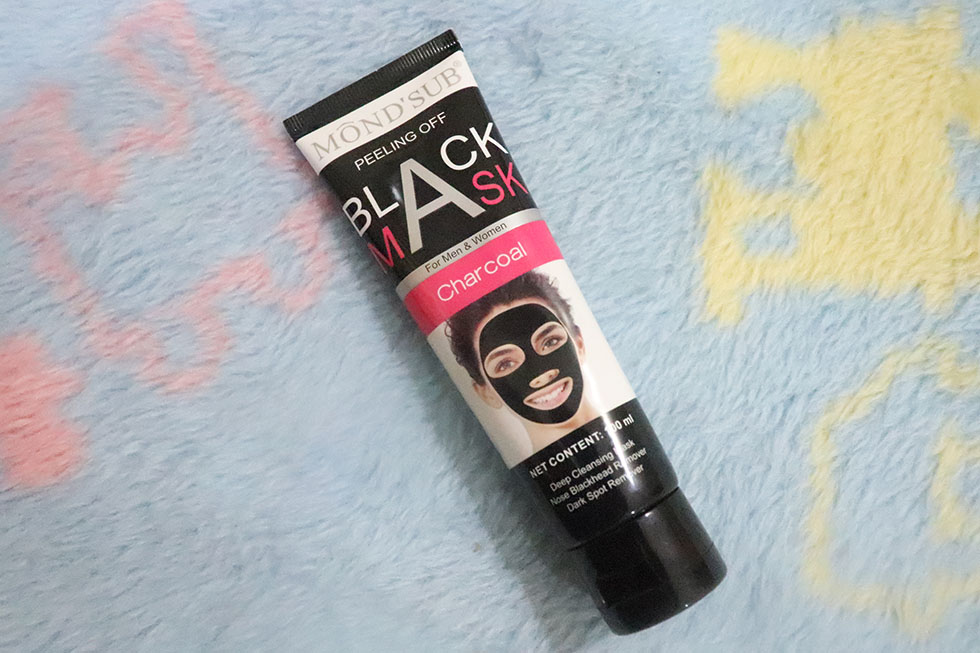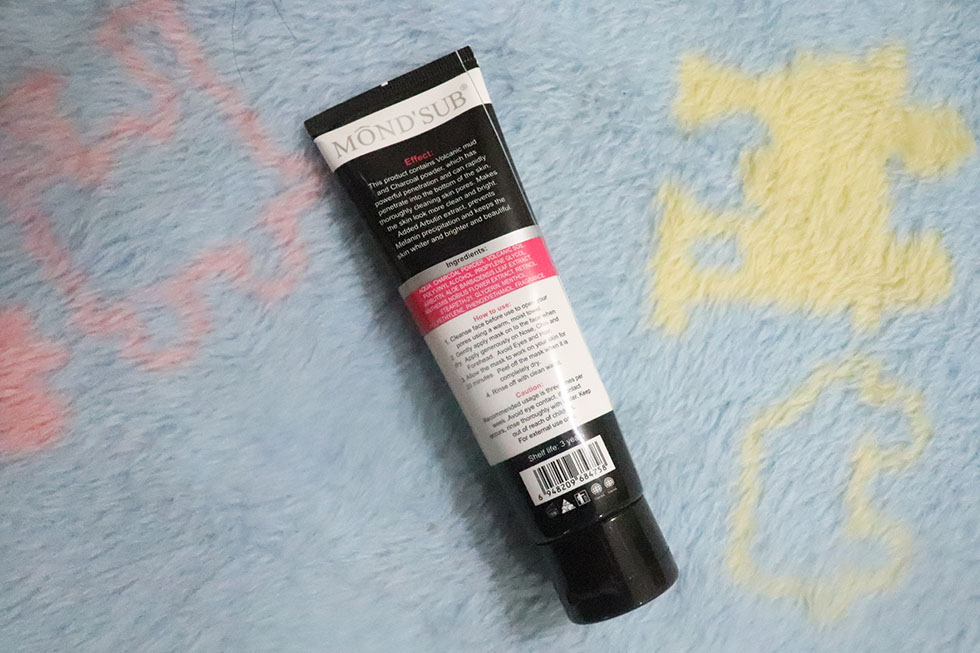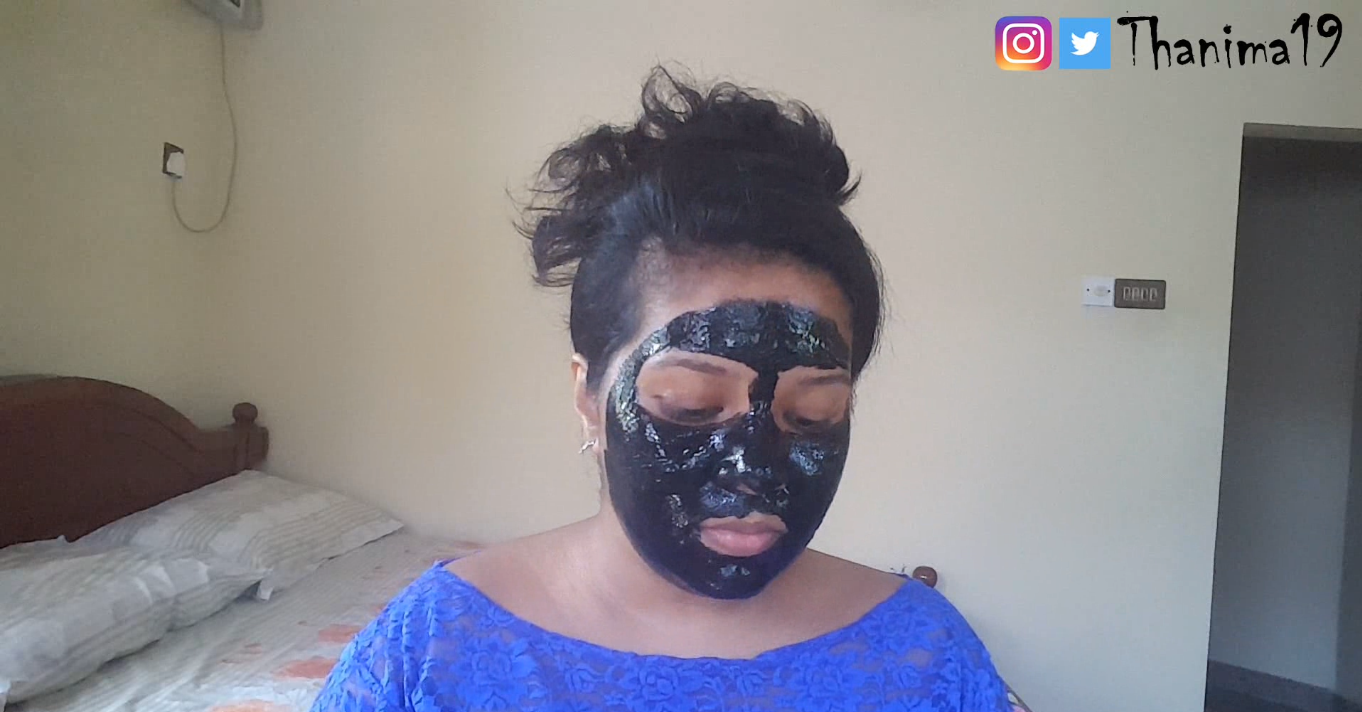 Cruelty free
Skin Exfoliation
Blackhead Removal
Anti Acne
Skin Brightening
Moisturizing
Rejuvenating
Smooth Skin
Made in India
3 Years but use it within 18 months once it is opened.
Aqua, Glycerin, Charcoal Powder, Volcanic Soil, Polyvinyl Alcohol, Propylene Glycol, Arbutin, Aloe Barbadensis Leaf Extract, Anthemis Nobilis Flower Extract, Retinol, Steareth-21, Glycerin, Menthol, Polyethylene, Phenoxyethanol, Fragrance
Check out bottle image for clarification
Cleanse face before use to open your pores using a warm, moist towel.
Gently apply mask on to the face when dry. Apply generously on Nose, Chin and Forehead. Avoid Eyes and Hair.
Allow the mask to work on your skin for 20 minutes. Peel off the mask when it is completely dry.
Rinse off with clean water.
I received the product in one of the subscription boxes. The consistency is that of a toothpaste, so the application becomes quite easy. The fragrance is so strong that irritated my eyes. It makes you feel your skin tighter for a while; dead skin, blackheads all get removed after peeling off. After peeling off the mask, it made my face look bright and radiant. But peeling off equals painful and it can cause a loss of elasticity, which can ultimately lead to sagging skin.
But I won't be repurchasing this product. Because its scent is irritating me and of course its very painful.