Tired of waking up to angry acne? We've got you covered; in paste! Neem & Basil are the perfect 'chill'. It is reinforced with soothing & calming Lavender, & Lemongrass organic essential oils. Neem basil face wash is organic, natural and vegan mild soap paste suitable for oily to normal & acne prone skin. It serve many purposes including protection against pollution, anti bacterial and anti fungal wash, and provides a deep cleansing experience. The new face wash concentrate lasts up to three times longer than the liquid of same quantity. Contains no sulphates, phosphates, parabens, synthetic colours and fragrance. Compact packaging, non leaking, travel friendly. All the ingredients used to hand blend this product are certified organic. Water Efficient: Requires less water to rinse off.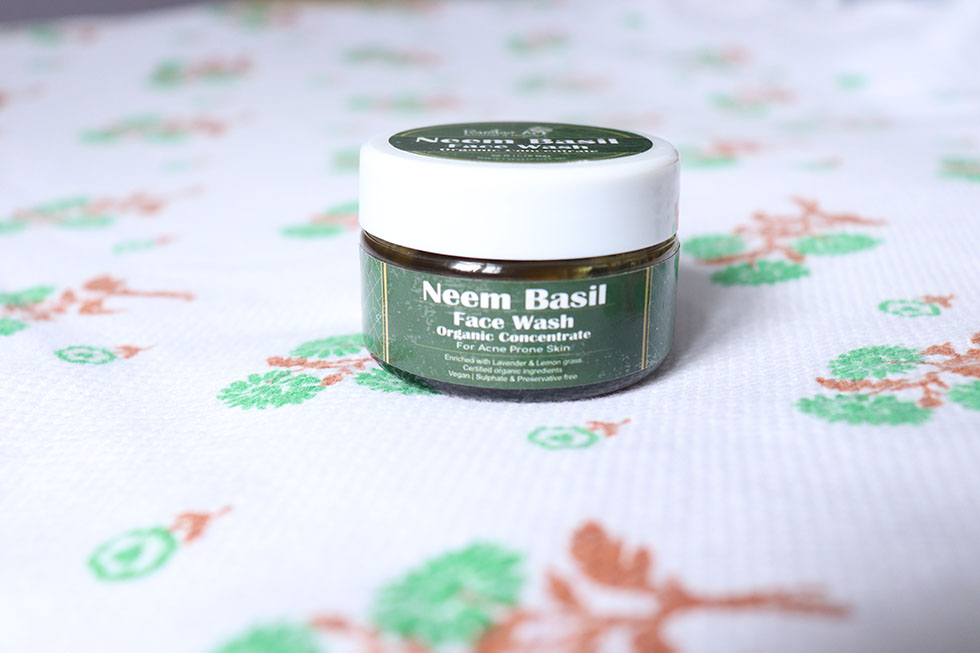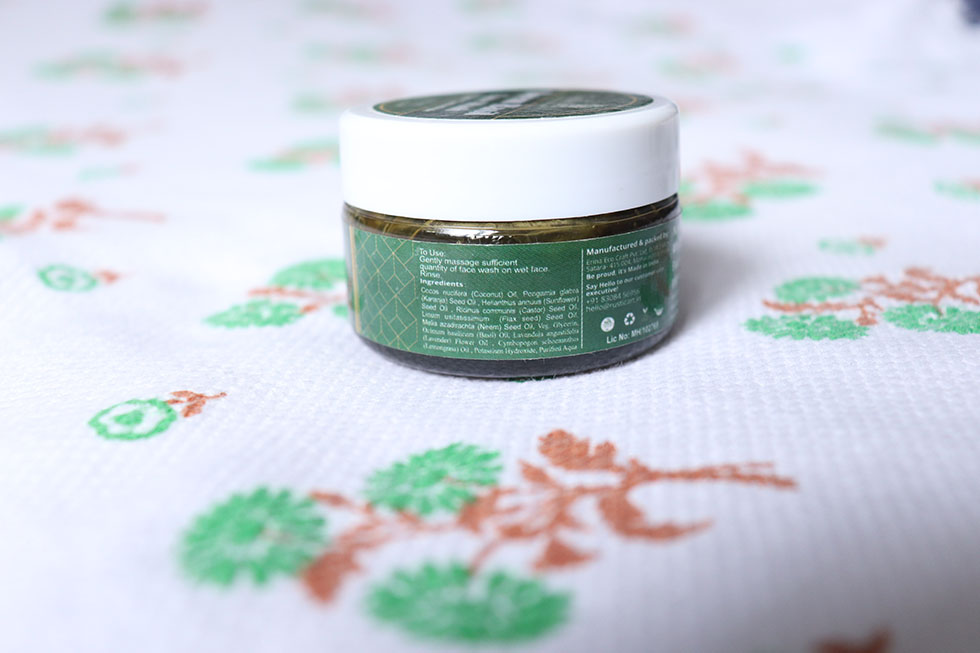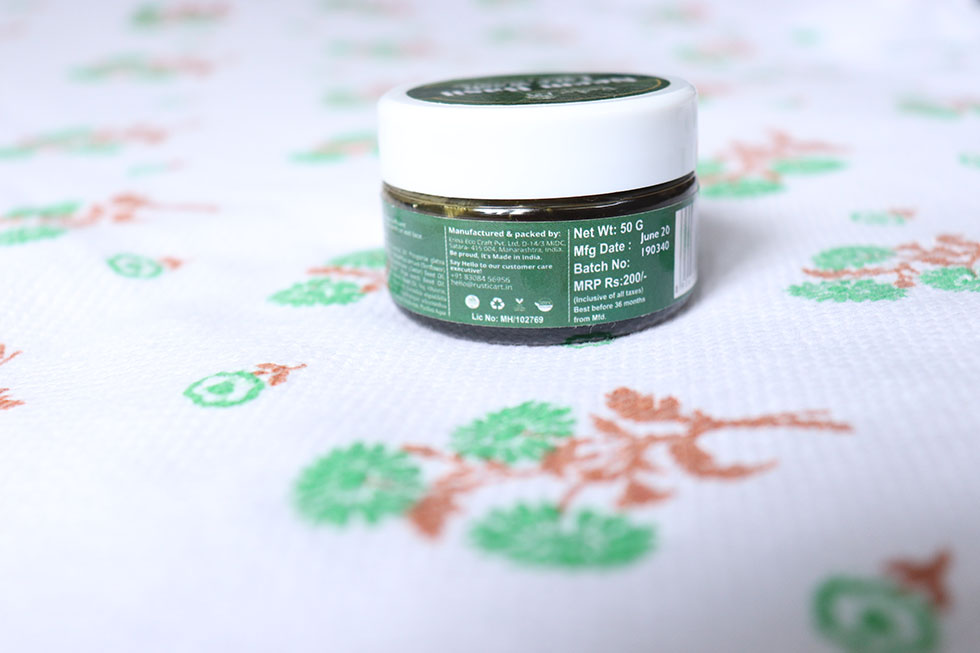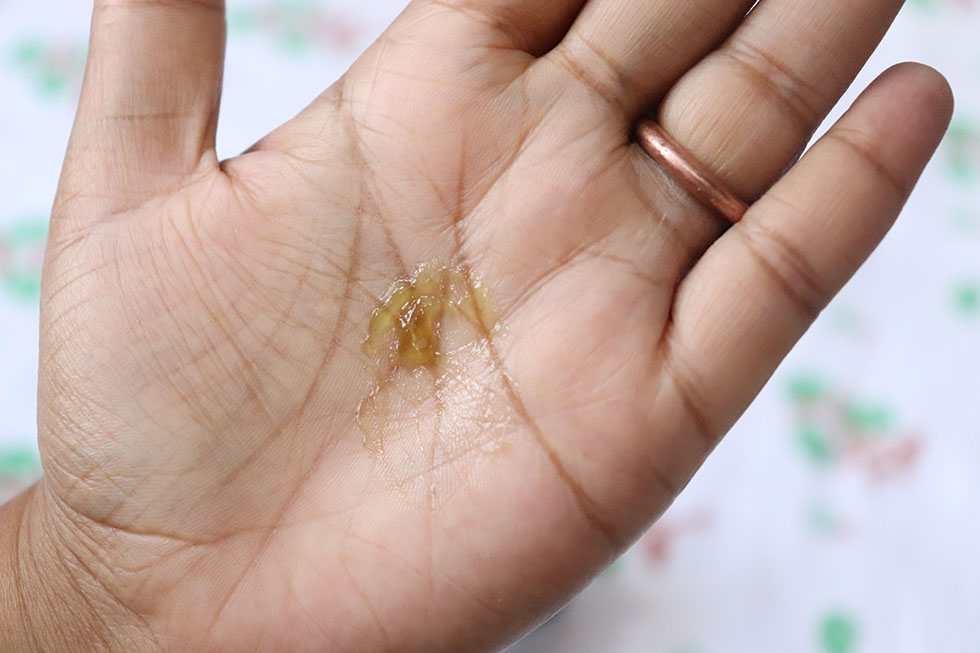 Made with high quality natural & organic ingredients 
Vegan 
Cruelty-free
India's First Water Efficient Range Of Natural Products. 
Made in India 
Women majority local employment 
Aqua, Glycerin, Charcoal Powder, Volcanic Soil, Polyvinyl Alcohol, Propylene Glycol, Arbutin, Aloe Barbadensis Leaf Extract, Anthemis Nobilis Flower Extract, Retinol, Steareth-21, Glycerin, Menthol, Polyethylene, Phenoxyethanol, Fragrance
Check out bottle image for clarification
Gently massage sufficient quantity of face wash on wet face. Rinse.
Rustic Art Neem Basil face wash organic concentrate comes in a plastic jar with a white lid. This face wash is light green thick gel texture and has refreshing fragrance. This wash is concentrated so need to take a very little quantity only, to clean my oily skin; it does not cause any dryness to face. I usually wet my face, then massage the product for about 20-30 seconds and then wash it off. It washes impurities, excess oil from the face; I felt so refresh after wash. It is travel-friendly and affordable also it can lasts for about 4 months. I love to repurchase this product as it cleanses my face so beautifully.
I highly recommend this product and let me know your experience...