A skin-smoothing, radiance-boosting WASH OFF mask with natural AHA for post-facial results, all in one jar. This luxuriously bouncy, breathable WASH OFF mask refreshingly hydrates, smooth and perfects skin with a revolutionary formula. The oil-free, lightweight, glow-boosting hybrid is formulated with ultra-soothing pomegranate extract, hydrating cold pressed Virgin oils, and gentle AHAs that work to tone and clarify roughened, dull complexions.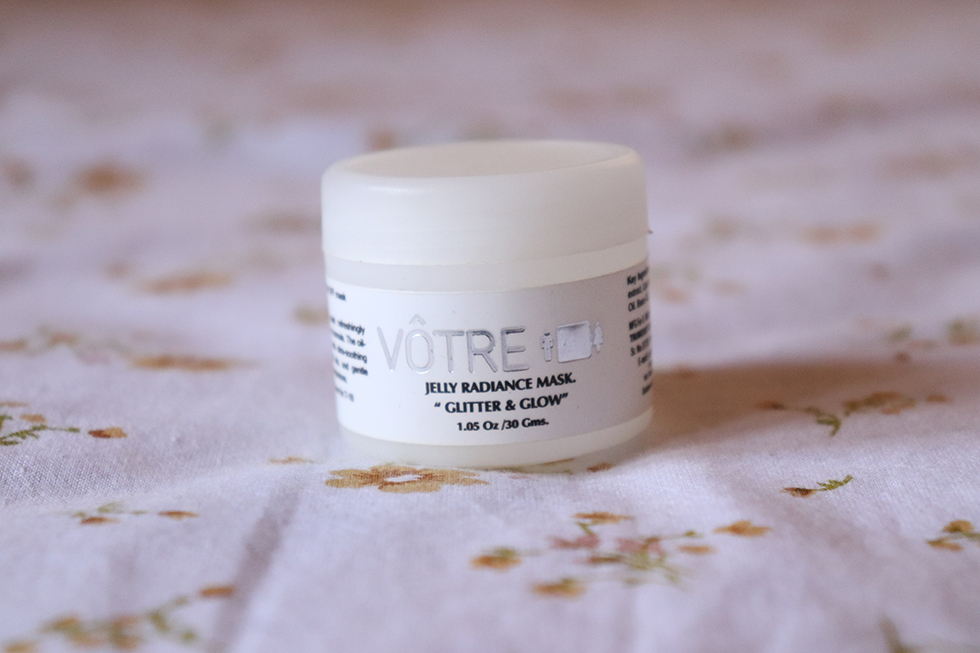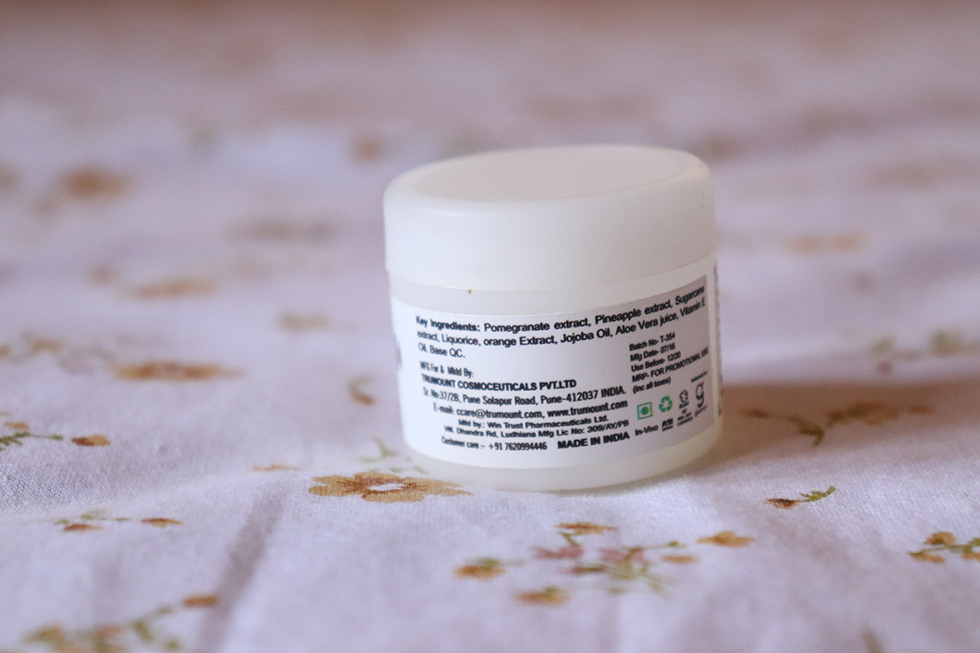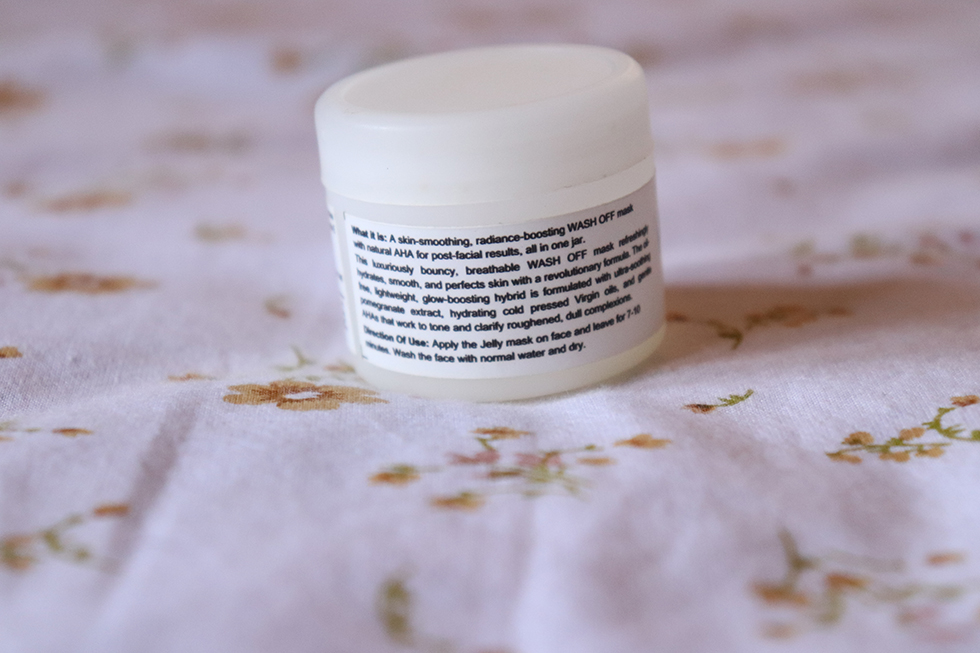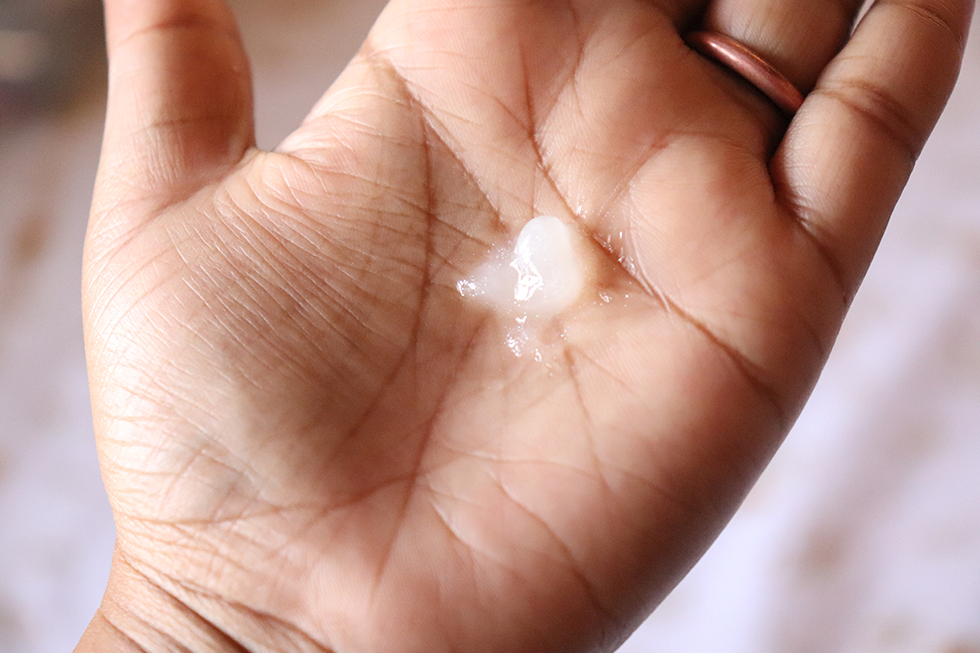 100% botanical
Vegan
Cruelty free
Free from Parabens, sulphates, synthetic fragrances, synthetic dyes, petrochemicals, phthalates, GMOs, triclosan and alcohol.
 Clinically tested, dermatological approved
Made in India
Pomegranate extract, Pineapple extract, Sugarcane extract, Liquorice, Orange extract, Jojoba Oil, Aloe vera juice, Vitamin E Oil, Base QC
Apply the jelly mask on the face and leave for 7-10 minutes. Wash the face with normal water and dry.
The mask comes in a small white plastic tub but now it comes in different packaging. I got this from Glamego subscription box long back. It is white gel with some glitter particles in it. It is light weight and spreads easily. It is travel friendly but it is expensive. The fragrance is good. It gets absorbed easily and doesn't feel sticky. It provides a brightening effect after masking and it made my skin soft but doesn't last for long. The product I got, doesn't state its complete ingredients; just like Votre Ultima Hydrating & Rejuvenating Sleeping Mask so I won't be repuchasing it. 
You can try this product for any event or something and let me know your experience...